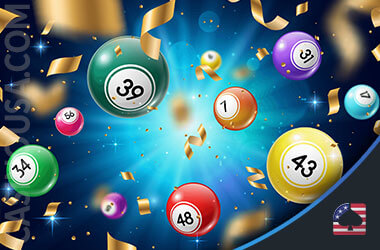 Everyone and their mother has probably heard about the state lottery by now. But did you know that the traditional lottery is not the only drawing game you can play? State lotteries across the country also offer keno — a fast-paced drawing game originally from China.
Keno allows players to win prizes worth a few million in some states. The potential jackpot may not be as massive as those you can win by playing the lottery, but still, it's an exciting game that constantly garners players' attention. Plus, you can learn how to play it in no time.
Let's find out more about US keno lotteries and where you can find those with the most significant draw prizes.
Massachusetts Keno Lottery
The Massachusetts Lottery introduced keno on September 30, 1993. It was a lucrative lottery product right off the bat. According to state records, over $553 million in prizes was awarded to MA keno winners from 2017 to 2020.
Players must choose between one and 12 numbers (spots) to play. Then they must select the same amount of numbers between one and 80, out of which the MA Lottery draws 20 numbers every four minutes. Depending on the number of spots you choose, there can be eight ways to win. If you select 12 spots and win, you can scoop the main prize of $1 million.
Bets span between $1 and $20; if you want to increase the stake, you can opt for a keno bonus that can multiply your prize by up to 10x. However, the multiplier is unavailable for 10-, 11-, and 12-spot tickets. In 2008, the MA Lottery introduced Keno-to-Go, offering people the chance to play up to 30 consecutive keno games with the same numbers. Additionally, the MA Lottery app launched in 2017 allows players to check the numbers on their mobile devices.
Once you choose your numbers and place your bid, you must register your ticket and wait for the results. Drawings take place Sunday through Saturday, from 5:04 a.m. to 1:15 a.m. Overall winning odds range from 1:4 to 1:15.73, while the top prize odds are 1:478,261,833.14.
Keno is usually played at bars, convenience stores, and retailers equipped with game monitors. According to the Massachusetts Lottery Commission, more than 7000 locations are licensed to sell keno tickets. Regarding revenue, the Lottery records show keno gained ground in 2021, increasing sales from 18.2% to 20.8%. The latest keno record was set on March 1, 2021, with 316 games per draw.
Virginia Keno Lottery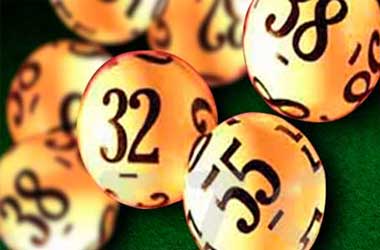 Although it has existed since 1987, Virginia Lottery added keno to its game lineup in August 2020. This drawing game that is practically played 24/7 comes with an eye-popping $1 million top prize. A week after going live, keno sales were $807,101 and rose to a staggering $35 million in fiscal 2021.
The Lottery draws 20 numbers from 1 to 80 every four minutes. The aim is to match as many of your numbers as possible with the ones drawn. You need to pick up your payslip at any of the 5,300 Virginia Lottery retail locations and select the desired numbers.
VA keno features ten spots on each ticket, and the more you play, the more you can win. Wagers go from $1 to $10, acting as the prize multiplier. Then, you must choose the number of consecutive draws you wish to play (1 – 20) and then select the numbers (1– 80). You can opt for the Quick Pick option if you want a computer to choose the numbers for you randomly.
Winnings depend on the amount you wagered, how many numbers were chosen, and how many of those were matched. The top prize will be yours if you match all the numbers in a 10-spot $10 bet. You can also win anywhere from $1 to $5,000 for a $1 bet. The winning odds range from 1:2.8 (seven-spot game) to 1:16.1 (two-spot game), but for the top prize, they are 1:8,911,711.
Georgia Keno Lottery
The Peach State allows you to bag great prizes and grab more chances to win by playing keno — up to $100,000, 300 times a day. Georgian keno lottery draws are held every three and a half minutes, and players can increase their prizes by up to 10x if they pick the multiplier option. Every ticket has ten spots and a field of 80 numbers to choose from. Wagers span from $1 to $10, acting as a multiplier.
Georgian Lottery stepped up its keno game by introducing the bulls-eye add-on option. This fun feature can boost your chance of winning up to $300,000. Each time a keno drawing is conducted, a bulls-eye number is chosen randomly from the 20 winning numbers. If you purchased the bulls-eye option while buying the ticket and got the bulls-eye number, you win more money.
It's worth noting that you can play both a bulls-eye and a multiplier option on the same keno payslip. However, the bulls-eye cannot be multiplied. Multiplication is only available for base-game prizes. Odds vary from 1:4 in a 1-spot base keno game to 1:9.05 in a 10-spot game.
The Peach State has reported that keno sales soared by $31.2 million to $235.5 million in fiscal 2021, compared to $204.3 million in 2020 and $201.8 million in 2019. According to the Georgia Lottery Corporation, keno had a payout of 68% in fiscal 2021.
Pennsylvania Keno Lottery
Pennsylvania opened its door to keno once its governor, Tom Wolf, signed a gaming expansion bill on October 30, 2017. On May 1, 2018, hundreds of locations throughout the state began offering keno games.
This high-paced game generated $43,920,811 in sales by its first birthday. The record was beaten this year when keno earned $55.7 million, 1.5% more than in fiscal 2021.
The rules and features of Pennsylvania keno are the same as in other states. There are ten spots to choose from and a pool of 80 numbers, out of which 20 are randomly selected. Bets go from $1 to $20, and the numbers are drawn every four minutes.
Keno multiplier is an optional feature that can increase your winning chances by 1x, 2x, 4x, 5x, or 10x. Overall winning odds go from 1:4 for a one-spot game to 1:9.1 for a 10-spot game. If Lady Luck is on your side and you match 10 numbers on a 10-spot ticket, you'll snatch the main prize of $100,000, which can go up to $2 million with multipliers. You can watch the drawing on your mobile device, the lottery's official website, or any retail location.
Michigan Keno Lottery
Wolverine State initiated keno into its lottery club in 1990. It is a top destination for keno enthusiasts since it offers multiple keno versions. The standard keno game has a jackpot prize of $250,000 that you can win every three minutes by matching ten numbers.
However, MI keno differs from the keno games available in other states in a few aspects. The lottery draws 22 numbers out of the 80-number pool instead of the usual 20. Furthermore, there is a prize for those who match zero numbers — a $1 scratch ticket. A regular keno ticket costs $1, with the overall winning odds of 1:19.
However, the Club Keno game is where Wolverine State keno really shines. It comes with many potential prizes and bonuses. The Michigan Lottery introduced this draw game predominantly played at bars, restaurants, and bowling venues on October 27, 2003.
Aside from a standard 10-spot game, add-on wagers elevate the entire keno experience — the jack and extra. The former allows players to participate in a progressive jackpot starting at $10,000, while with the latter, extra ten numbers are drawn from the remaining field of 60 numbers. It is possible to win up to $2 million in the standard draw. However, if you select the extra draw, you may win up to $500,000 on top of that.
The kicker is another add-on bet that allows players to multiply their prizes up to 10x. In terms of revenue, Club games boosted their sales by $47.2 million in fiscal 2021, or 8.5% more than in fiscal 2020.
D.C. Keno Lottery
The District of Columbia Office of Lottery and Gaming, or the D.C. Lottery for short, started operating in 1982. Since then, it's contributed more than $2.2 billion by funding projects related to child services, education, and public safety.
Although we don't exactly know when the D.C. Lottery introduced keno, the game has been a part of its offer for quite some time. Daily keno drawings take place every four minutes from 6:00 a.m. to 2:00, and the prizes can go up to $1 million.
In each draw, 20 random numbers between one and 80 will be selected. To take part in the game, you should choose how many numbers, also known as slots, you'd like your slip to contain, and it can be anything between one and ten. Then, you can choose the exact numbers to bet on or activate the Quick Pick option and get randomly generated numbers.
Finally, choose the bet size, which can be $1, $2, $3, $4, $5, or $10, and select the number of consecutive draws you'd like to enter, which can go up to 20. Note that the maximum bet can't exceed $100. Furthermore, you can select an additional feature called Keno Spin and increase your win by up to ten times. This addition will cost you an extra dollar on every existing dollar wager, and the maximum worth of your bet slip with Keno Spin can be $200.
About the Author