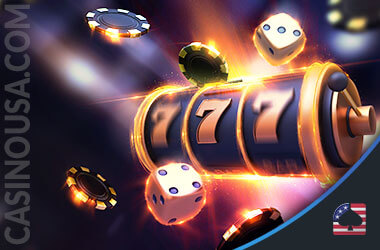 One of the stereotypes most often associated with Native Americans in the US is that they are all heavily involved in casinos and gambling. This is far from the truth and only reflects how Americans perceive indigenous people. In fact, only 42% of Native American tribes operate gambling facilities. 
This article will provide an overview of the tribal gaming scene, discuss interesting facts about Native American casinos, and examine where most of their revenue goes. Read on. 
What Is a Tribal (Indian) Casino?
A tribal casino is a casino located on Native American land. It usually comprises casinos, bingo halls, and other gambling operations. Indian reservations have tribal sovereignty, meaning states cannot limit gambling there, as arranged by the Indian Gaming Regulatory Act of 1988. They operate in 29 states, many offering Vegas-style Class III games, and this number will likely increase in the future. As much as 43% of all casino gaming revenue in the US comes from tribal gaming operations, with California, Oklahoma, Florida, Washington, and Arizona generating the most.
Tribal gambling facilities resemble commercial casinos, as they offer similar games and share a festive atmosphere. However, they are typically larger because they are situated on reservation land and don't have to fit the size of the property they lease or purchase like commercial ones. 
One can also notice a difference in branding. It is not uncommon for Indian casinos to use tribal imagery and historical symbols and integrate them into their games.
History of Tribal Gambling Establishments
Tribal gambling dates back more than 50 years when Indian tribes in Florida and Wisconsin tried establishing bingo halls on their reservations. The aim was to raise funds for their government operations. Both states allowed bingo games but imposed restrictions on jackpot sizes and frequency of games. Thus, the first tribal casino built by the Seminole tribe in 1978 in Florida was a high-stakes bingo parlor. 
At the same time, the government started exploring its options to increase revenues through state-sponsored gaming. Tribal and state governments soon clashed over it, even though it was an issue of mutual interest. The Seminole Tribe of Florida and the Oneida Tribe of Wisconsin took this matter to court, claiming they were sovereign nations and not subject to state gambling laws. Other tribes also jumped onto the bandwagon by suing their states, and the case soon reached the U.S. Supreme Court. One of them was the California v. Cabazon Band of Mission Indians, which paved the way for future events.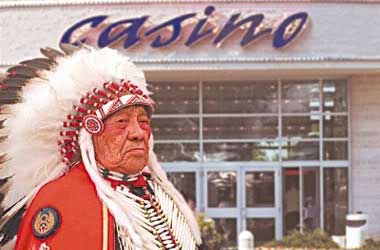 Finally, the US Supreme Court confirmed in 1987 that tribal governments have the authority to regulate gaming operations independently of state regulation, provided the state in question permits gambling. Shortly after, the Bay Mills Indian Community opened the King's Club in Brimley, Michigan. This was the first Native American gambling hall to offer blackjack and slot machines. 
Congress took up the issue and passed the Indian Gaming Regulatory Act in 1988, following the court rulings. The National Indian Gaming Commission (a federal agency that oversees tribal gaming) was created the same year. Tribes kept sovereignty to build casino-like halls as long as they were placed within the borders of the reservation land. Still, they were conditioned to be in tribal-state compacts, and the federal government would have the power to regulate gaming.
They are allowed to offer two classes of games in their casinos, Class I (traditional Indian gaming) and Class II (bingo, pull tabs, tip jars). Class III (slots, blackjack, craps, roulette) is more complex, and casinos must meet special conditions to offer games from this category. 
Interestingly, once president Ronald Raegan signed the IGRA on October 17, 1988, tribal gaming revenue skyrocketed from $100 million in 1988 to $16.7 billion in 2006. It is estimated that 240 federally recognized tribes operate 515 Native American casinos. Their gaming businesses range from bingo halls to Vegas-like mega casino resorts in 29 of the 50 states. 
Currently, WinStar Casino and Resort in the US is the tribal casino with the largest gaming floor at 370,000 square feet. This gambling venue opened in 2004 and is located in Thackerville, Oklahoma.
Things to Know About Tribal Casinos
With new gambling facilities constantly popping up on Native American land, most states with legalized gambling have such venues. Some have over 100, like Oklahoma, while others have only a few, like Connecticut and Nevada. Here are some facts about them you may want to know.
Some Native American gambling establishments generate mind-boggling revenues — In 2021, Indian gaming revenues increased to $39 billion, 40.02% more than in 2020 and 12.9% more than in 2019. In addition, these casino resorts are glamorous and massive and surpass those in Las Vegas in every aspect. Foxwoods Resort Casino in Connecticut, WinStar World Casino and Resort in Oklahoma, and Seminole Hard Rock Hotel and Casino Hollywood in Florida are some of them.

There are still no tribal casinos off the reservation land — IGRA stipulates Native Americans can only build tribal casinos on reservation land. However, that didn't stop more than three dozen tribes from applying to the BIA for approval to build gaming facilities outside their reservations. In 2008, the US House of Representatives considered two bills regarding this matter. However, the House did not pass the bills which prevented off-reservation gambling from expanding.

Tribes do not operate some of the casinos — Surprisingly, not all tribal casinos are run by tribes. Some are managed by companies located abroad. One such casino is Mohegan Sun in Connecticut, operated by a South African company. Other examples include the Prairie Band Casino in Kansas, Cherokee Casino in North Carolina, and the Ak-Chin Casino in Arizona, all run by Harrah's.

Native American casinos regulate their own games — Tribal casinos also differ among themselves regarding regulating their games. For instance, the house rules for games like slots and video poker may vary from one venue to another. They follow their own payment schedules and are not obliged to display payout percentages.

Casino profit is used to help social development — Tribes use the casino profits for social development and infrastructure. Thanks to casino funds, many tribes can provide their citizens with per capita payments (distribution of money paid from net revenues of any tribal gaming activity to all tribe members). Currently, around 72 tribes make these payments. They are usually not that significant and are approximately $1,000 a year. However, casinos with huge revenues can make per capita payments even $100,000 per year. Aside from that, tribes are obliged under IGRA to use their funds to build schools, improve roads, and help charities.

Oklahoma leads the way — Oklahoma tops the chart as the state with the highest number of Indian-operated casinos, where 33 tribes operate 143 gaming venues.

Indian casinos don't pay taxes — The federal and state governments don't charge taxes on the tribal casinos' gaming activities. Although these gambling facilities don't have to pay taxes, specific stipulations and compacts make them pay a portion of the profits. However, the same doesn't apply to employees and casino winners, as their salaries and profits are taxable.

They create more jobs — Government knows that tribal casinos are good for the local economy, as they provide more job opportunities. According to statistics, when a casino opens in town, the employment rate typically increases by 26%.
Tribal Casino Riches Demystified
Aside from all the commonly known facts about tribal casinos, there is still the myth of Indian casino riches that needs to be tackled.
Non-Native people generally assume that all Indian people are rolling in money from tribal casinos. Unfortunately, this is just a common misconception.
Opening a Casino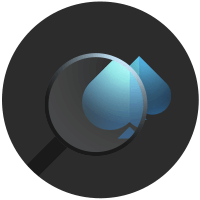 To open a casino with Class III games, tribes must obtain the National Indian Gaming Commission (NIGC) approval, trial ordinance approval, and tribal-state compacts under IGRA.
On top of that, this is possible only in those states with legalized gambling.
Individuals Can Not Offer Games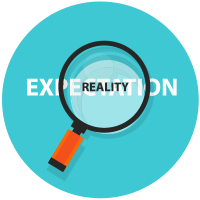 It's worth noting that individual Native Americans are not allowed to offer games, but tribes are. Thus, it must be a tribal endeavor, not an individual one.
It is also a common myth that every tribe has a casino. According to NIGC, out of 574 federally recognized tribes, only 240 run 515 gambling enterprises in 29 states. This leaves us with the fact that 334 tribes (58%) are not involved in gaming operations.
Everyone Has a Job or Do They?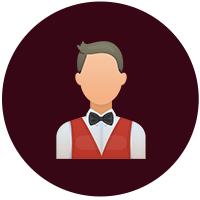 Another misconception is that every Native American has a job. In fact, Natives experience a higher unemployment rate (11.3%) than the national average (6.9%). Moreover, most tribes operate gaming facilities to create jobs.
Although that number may be impressive (more than 600,000), 75% of those jobs in developed areas go to non-Indian workers. They are usually low-paying and below national wages.
Profits Can Only Be Used To Improve Tribal Infrastructure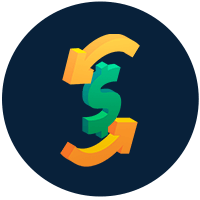 Plus, casinos cannot do whatever they want with profit but strictly follow the IGRA rules. Their gaming net profit can only be used to improve the tribal infrastructure, support social programs, and develop educational opportunities.
Even before tribes can make per capita payments to their tribal members, they must develop a revenue allocation plan and obtain the DOI Secretary's approval.
Taxes and Non Casino Facilities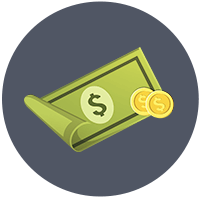 Although tribal casinos have generated over $39 billion in revenue, they also must pay billions in federal taxes and state and local income.
Additionally, not all gaming facilities are resort-type casinos; some are just halls and trailers offering bingo. Add to that the tribal-state compact and the portion of the profit they take, and you can see that too many hands are in the money jar.
Conclusion
Considering that the National Indian Gambling Commission reported the US tribal gambling operations hit a revenue record of $39 billion in 2021, all signs indicate that the future of Indian gambling is bright.
However, it's not all black and white, and there is a clear distinction between those who enjoy all the benefits and those struggling to survive. Some casinos, such as the Hard Rock Hotel and Casino Hollywood, managed to leave a global footprint in gaming. Others, on the other hand, must stay local as they use the revenue to support their people. 
About the Author