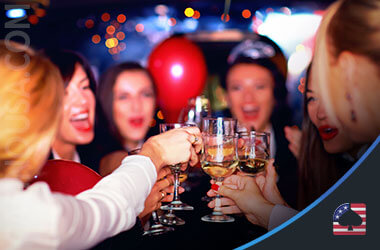 If you're planning a trip to Vegas, you're in for a treat. There's no other place like it in the US. It's home to:
The world's largest and most luxurious hotels
Tons of quality casinos
Entertainment shows
Museums
Bars & more
You won't experience a moment of boredom while you're there because you won't have time for it.
Since Vegas is so exciting, it's best to prioritize, and we're here to lend you a hand.
This article lists and explores seven activities every woman should do while in Las Vegas. Check it out, make a trip itinerary, and have the time of your life.
Check Out Vegas' Slot Machines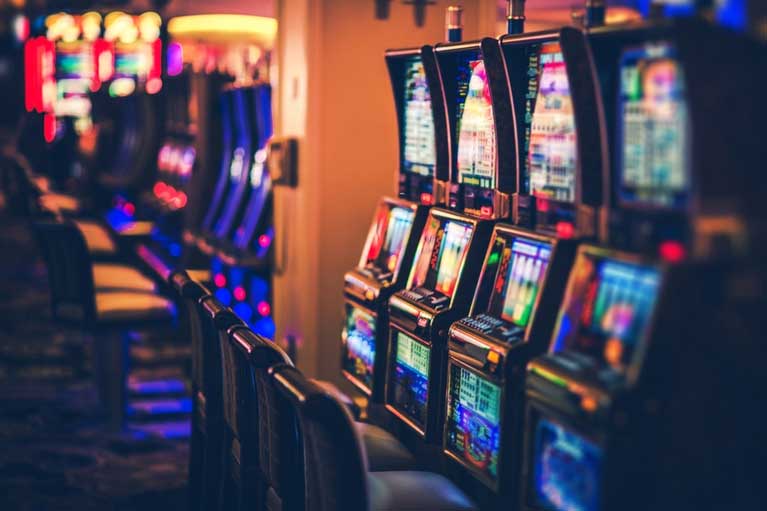 It wouldn't be an authentic Las Vegas experience if we didn't start with its generous offer of gambling services.
Playing slots is a popular pastime in this city. They'll also be one of the first things you'll notice once you get off the plane. You'll find slot machines in:
Airports
Hotels
Bars
Restaurants
Grocery stores
Still, you'll enjoy the best slots in Vegas casinos. These games cover around two-thirds of every casino floor and come in all shapes and sizes.
Slots feature various themes, from classic fruits and gems to TV and movie characters. They also have different numbers of reels and paylines and feature-fixed or progressive prizes.
Trying them out, especially for the first time, is a memorable experience. You won't have to learn any rules — simply make a bet, pull the lever, and watch the reels spin.
With some luck, you'll make some extra cash for the remainder of your trip.
Try Your Hand at Table Games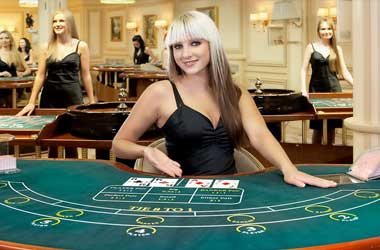 We cannot mention slot machines and leave out table games. The largest number of tourists come to Las Vegas to try their luck at one of its many casino games.
The offer is more than plentiful. Vegas boasts more than 150 gambling venues with many popular table games. You've probably already heard of the most famous ones:
The Venetian
Red Rock
Caesars Palace
Bellagio
The Mirage
These places host all the casino classics you could ever want, from roulette and blackjack to poker and baccarat. The former two are suitable for beginners, as they feature simple rules and have action-filled gameplay. The latter two games are a good choice for slightly more experienced gamblers since they require some skill and experience.
Besides slot machines and table games, Las Vegas casinos often offer other types of entertainment. Many of them have feature resorts, spas, and restaurants.
So, it's easy to take a break from gambling and have a massage or a fancy meal.
Explore the Vegas Strip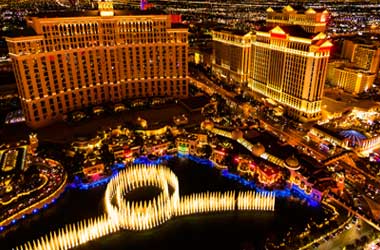 The Las Vegas Strip is the most popular part of this city. It's named after LA's Sunset Strip.
The Strip stretches approximately 4.2 miles from Sahara Avenue to Russell Road. As the construction continues, the area is sure to grow.
The Vegas Strip is lined with hotels, casinos, and bars. It's usually the most crowded part of the city, so strolling along it can be quite an adventure. You can enjoy incredible sights day or night.
Vegas hotels and casinos are known for their unusual architecture. So, if sightseeing is your thing, this is a great place to explore.
The street is as exciting at night because of all the lights. It's one of the reasons why Las Vegas is known as the brightest city on Earth — you can see it from space. It's a fantastic sight to take in just walking by, and it makes for great photos.
Don't Miss Out on the Vegas Food Scene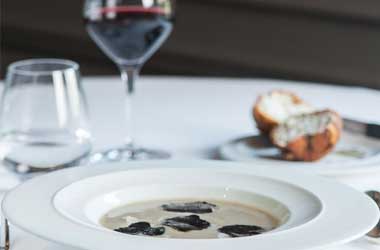 Make sure to check out as many restaurants and bars as possible while in Vegas. You'll find them both on and off the Strip. They offer some of the most amazing food, delicious drinks, and a gorgeous ambiance.
If you like a nice view with your meal, you can try the Eiffel Tower restaurant.
Those searching for a romantic spot to have dinner can enjoy Bellagio's tables overlooking the fountain. Golden Steer Steakhouse is perfect for those who love the 1950s esthetics. There are multitudes of great food establishments like these, so it's best to also do some research on your own.
Vegas attracts tourists from all over the world, and the city ensures it caters to all of them equally. Its restaurants offer dishes based on:
Thai
Japanese
Italian
Mexican
Caribbean, and many other cuisines.
So, you're bound to find something you like regardless of your preferences.
Enjoy a Vegas Show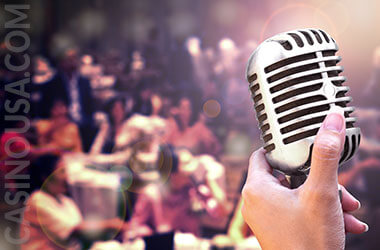 The entertainment scene in Las Vegas is almost as famous as its gambling venues. This city offers various shows, from circus acts to musicals. Cirque du Soleil acts are among the most famous ones.
You can attend a variety of events depending on when you decide to travel to Vegas. Some of the best shows are Beatles Love, Mystere, Kà, Michael Jackson ONE, and others. However, we have to warn you the tickets are not the easiest to come by, so it's best to buy them in advance.
The musical residencies different A-list singers hold are another recent trend in Vegas, too. They're essentially a series of concerts that the singer performs on fixed dates in a single location. Some celebrities who have had residencies in Vegas include:
Britney Spears
Lady Gaga
John Legend
Usher
Aerosmith
Miranda Lambert
As you can see, the offer is broad, but it also changes frequently. Make sure you check the date and get the tickets in time if you plan to attend one.
Discover Famous Tourist Attractions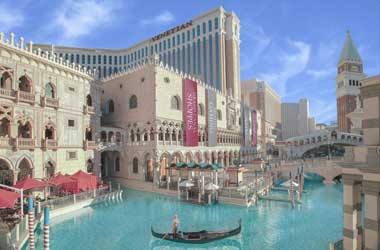 While casinos are Las Vegas' most popular attractions, this city has several other cards up its sleeve.
There are a couple of places few tourists miss when they're visiting Nevada's biggest city. They include:
Venetian gondola rides
Fountains of Bellagio
Helicopter rides
Seven Magic Mountains
The Venetian Hotel is one of the largest and most intricate resorts in Vegas. As you can guess from its name, it's themed after Venice, Italy. The hotel offers traditional gondola indoor and outdoor rides. They allow you to see the Venetian inside and out, including sights such as the replicas of the Rialto and Bridge of Sighs.
Bellagio is another massive hotel complex located on the Strip. It's best known for its dancing fountain. The water show is set to change with the music and is visible from the sidewalk of the Strip. The best part about it is that it's completely free.
Numerous Vegas companies offer helicopter rides to visitors interested in seeing the city from above. Some of these excursions include a tour of the Grand Canyon, which is near the city. You can also see:
Lake Mead
Hoover Dam
Seven Magic Mountains
Other attractions along the way
Stay Active While in Vegas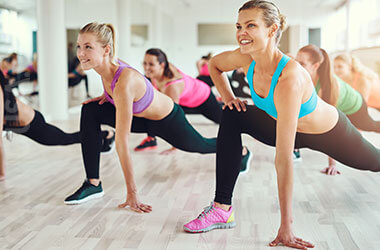 Vegas has plenty in store for its sport and adventure-loving visitors, too. So, you can easily balance the days you've spent relaxing or wining and dining with some exercise.
Most hotels have gyms or fitness centers, which are an excellent option for a quick workout session.
Even so, there's more you can do once you step outside. The city has:
Several golf courses and clubs
Adventure theme parks
Courses in rock climbing
Pools, and more.
Vegas also boasts companies that provide hiking and bike tours and rent out bikes and shuttles.
Conclusion
As you can see, Las Vegas has a lot to offer. There's so much you can do, from gambling and exploring its tourist attractions to enjoying the food and going on adventures. However, that's not all there is to it.
Our list is a good way to kickstart your trip, but we suggest you do your own research, too. You're sure to find many more things to make your Vegas stay unforgettable.
About the Author