41

casinos found based on your search.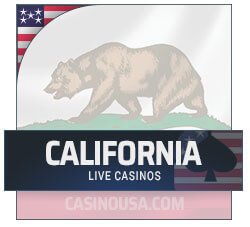 These rules are still in force today in all live gambling venues in the state except tribal casinos since they're regulated by 1988 IGRA. You'll also find no live casinos online in California, either, as the state currently doesn't regulate online gambling at all.
Are Live Casinos Legal in California?
No, they aren't. Land-based cardrooms and venues that host charitable gambling and parimutuel horse wagering are the only gambling venues that California deems legal. These venues are also not allowed to host any of the 11 games California prohibits explicitly. These games belong to the so-called Class III casino games category, and they include popular casino classics like traditional roulette and twenty-one.
Land-based Indian casinos are an exception to this rule, as mentioned above.
Tribal casinos operate under the Indian Gaming Regulatory Act from 1988, which set up an independent regulatory body — National Indian Gaming Commission. This commission remains in charge of all gaming-related activities happening on tribal ground.
If you're planning to engage in any gambling-related activities in California, make sure you're familiar with these regulations:
How to Register for Online Live Casinos in California?
If you're planning to register in an online live casino, you'll be happy to know the process is pretty straightforward. You can follow the step-by-step guide below and become a member of your favorite online casino in a snap.
Find a reputable online casino that accepts players from California.

Make sure the casino has a live casino section with a high-quality selection of games.

Open the registration form by selecting the Join button on the casino's official website.

Fill in all the necessary information like your email address, name, date of birth, username, and password.

Confirm the request and check your inbox for an email verification message from the casino.

Use the verification code to confirm your email address and log into your account.

Make a deposit, visit the casino's live dealer section, and get to playing!
Best Live Dealer Casinos in California
Per the above-referenced regulations, Californians have only a few options for live dealer gambling in the state. Check out the following paragraphs to learn more about online and land-based gambling allowed in the Golden State.
CA Online Live Casinos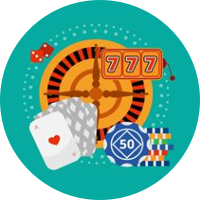 California is one of the US states that haven't introduced any regulations regarding online gambling into their lawbooks. Even IGRA, the law that outlines rules concerning Indian gaming, doesn't lay out any online gambling rules. As a result, there are no live online real-money casinos licensed in the state. The only online gambling sites whose services California allows are social and sweepstakes casinos, where you can play with digital coins.
However, that doesn't mean Californian gamblers have nowhere to turn to in their quest for real-money online live casinos. There are plenty of licensed gambling platforms that accept players from California, and have impressive live casino sections.
Since there are no laws that directly prohibit Californias from gambling online in the state, nothing is standing in their way of joining these offshore casinos. Unlike CA-based gambling venues, these operators offer games like roulette and blackjack in their traditional variants.
The only issue you may encounter when trying to pursue this hobby is finding the right casino. We've decided to help you avoid having to test out tons of casinos online. Simply scroll up to the top of this page and look at our table of best CA live online casinos. You don't have to jump the gun — take your time, consider each one, and choose the site that appeals to you the most.
CA Land-Based Casinos With Live Cameras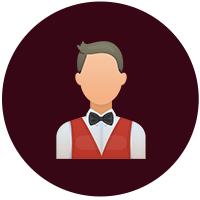 Tribal casinos are the only land-based gambling venues where Californians can gamble legally. They offer a wide variety of traditional casino games like roulette, blackjack, baccarat, and others, which you won't find elsewhere in the state.
California has 76 Indian casinos and five mini-casinos you can visit and gamble in. They all offer excellent service. Nevertheless, we've singled out a few that stand out from the bunch based on their gambling offers. Check out our list below and find your favorite:
Some land-based casinos have live web cams installed on their premises to allow players to log in and gamble from home. However, CA-based tribal casinos are not allowed to offer online gambling services, so they don't have any live cameras of that kind.
Popular Live Dealer Casino Games in California
California outlaws several games by name in its gambling-related regulation documents. Namely, all games whose outcome is determined by dice or a spinning wheel are deemed illegal. As a result, CA's card rooms and other gambling venues do not offer standard versions of casino games, like roulette or craps, that make use of these two tools. Instead, they host altered formats of these games where cards determine the outcome.
The altered variants of these games have become widely known across the state, and they include:
California Roulette
California Craps
Californians interested in playing live versions of traditional casino games can do so in tribal land-based and online offshore casinos. These gambling venues/platforms offer a variety of high-quality casino classics such as:
Blackjack (several variants with side bets)
Roulette (well-known standard variants and Mystery Card Roulette)
Poker (from Texas Hold'em and Mississippi Stud to Pai Gow and Three Card Poker)
Craps (regular version available in online live casinos, card-versions offered in CA's Indian casinos)
Casino War
Check out our table with the best CA online casinos or our best tribal casino list if you're interested in playing any of these games. You'll be able to join multiple tables and play games with progressive betting limits regardless of what you choose.
Useful Guides for Californian Players
Californian online casinos games can be difficult to understand especially with all the laws that govern their use, so here are some excellent, easy to read and in-depth guides to get you started.
Conclusion
As you can see, California is very particular regarding its gambling rules and regulations. Its laws prohibit several games by name and outlaw all banking and percentage casino games. In addition, California currently doesn't regulate online gambling, so there are no CA-licensed gambling sites where you can play for real money.
However, Californians can still enjoy real-money gambling in live casinos if they visit any of the 76 Iand-based Indian gambling venues or register in one of the offshore online casinos that accept US players.
FAQ
Are live casinos legal in California?
No. Card clubs and establishments that offer charitable gambling and parimutuel horse wagering are the only venues this state deems legal besides tribal casinos. Indian casinos are regulated by the NIGC under IGRA.
What is the best live dealer casino in California?
California has a good offer of live dealer casinos despite the regulations. However, what you'll find best depends on your gambling tastes and preferences. We suggest you look at our best tribal and offshore online casinos lists and take your pick.
Are there any online live casinos licensed in California?
No. There are currently no live casinos licensed in California that operate online. Certain tribal casinos have tried to launch online casino sites several times in the past but had no success due to this state's regulations.
Will California legalize live online casinos in the future?
There is no indication that anything will change on the online gambling scene in California any time soon. The last development in this area happened in 2016 when the State Assembly passed the Daily Fantasy Sports regulation act. Nevertheless, the act hasn't reached the State Senate yet.
About the Author