41

casinos found based on your search.
California Real Money Slots Online Casinos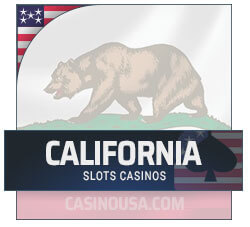 Many online casinos accept Californians; however, not all of them are the same quality-wise. Plus, their game libraries differ, too. In case you are having difficulties choosing one, we recommend checking out the list of CA online casinos located at the beginning of this article.
Powered by reputable software providers, these gaming hubs deliver a feature-rich, visually robust gaming experience that can be compared to the one offered in land-based casinos. Players need to register, top their accounts with some fiat money or cryptocurrencies, and select the preferable slot games.
How to Register for Online Slots in California
The process of opening an account in an offshore online casino is quite simple. Here is a step-by-step guide on how to do it:
Pick a reputable and trustworthy online casino that employs state-of-the-art security measures. Check whether it owns the necessary license.

Make sure the casino accepts players residing in California by reading the casino's T&C page or contacting its customer support.

Go to the official website, click on the Register button, and open an account. 

Enter the required unique username and password. 

Verify your account by clicking on the link from your email.

You're all set!
Are Slots Legal in California?
The Golden State may be portrayed as a sunny, carefree place, but it has some rigid restrictions and regulations when it comes to casinos and gambling in general.
Slot machines are illegal in California unless they are over 25-year-old antiques. However, even then, they cannot be used for gambling. In fact, slots seem to be legal only when played on tribal land.
Native Americans have different regulations when it comes to gambling. This is due to the Indian Gaming Regulatory Act (IGRA), passed by the US Congress on October 17, 1988. The purpose of this act was to regulate gambling activities on Indian lands. Shortly after, the IGRA established the National Indian Gaming Commission (NIGC) to create regulations for Indian gaming.
Although the act mentioned above addresses regulated traditional gambling forms, it doesn't pertain to online gambling. Therefore, the residents of California can try their luck playing real money slots at any land-based Indian casino — the online ones are off-limits.
CA Slot Laws
If you want to play slot games while in California, here is a list of the laws you should familiarize yourself with:
Best Slots in California
We've already mentioned that Californian law strongly prohibits playing slots for real money. That is why Californians can choose between visiting an online social casino or going to one of the tribal land-based establishments.
Online Slots in California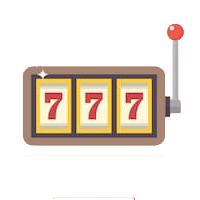 Due to technological advances, online casinos have become the norm. As a result, an increasing number of people are gravitating toward gambling on the internet. Thousands of new titles are released every year, and the demand for online slots has skyrocketed. However, the ubiquitous question is whether online gambling in California is legal.
Online gambling in CA has not been regulated yet. Many see this as a loophole since there is no law stating that you can't gamble on the web. In contrast, operating an online casino business from this state is illegal. The regulation of online casinos has been attempted several times over the years, but the attempts have failed each time.
For now, slots enthusiasts from California could consider alternatives such as social casinos. There are a number of them offering online slots — however, these are not played for real money but for entertainment purposes.
Californians are also permitted to gamble online at licensed and regulated offshore sites since the state law does not specifically prohibit this. Mind you — we do not recommend that you play for real money at an offshore casino with no license.
Land-Based Slot Casinos in California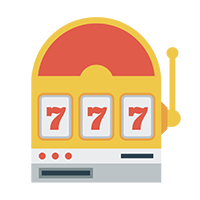 California's law on brick-and-mortar casinos is quite strict as well. Due to rigorous regulations, no land-based Californian casinos offer real money slot games. Players can find them only in those casinos operated by native tribes.
Congress passed the Indian Gaming Regulatory Act (IGRA) in 1988, letting the tribes run casinos on their land. This has all led to the proliferation of Indian gaming throughout the country.
Nowadays, the California Gaming Commission states there are 65 Indian casinos with official licenses. These gambling venues offer a large selection of video, traditional, and progressive slots to Golden State residents.
Casinos With Slot Machines in California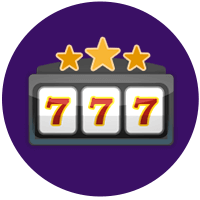 California ranks third in the tribal gaming industry (after Nevada and Oklahoma), with 65 tribal casinos and over 70,000 slot machines. Most of them offer a luxurious experience to their customers, without the hassle and crowds of Vegas. You can play poker, bingo, table games, and a plethora of exciting slots.
The majority of these huge gambling venues offer excellent service, accommodation, professional dealers, weekly promotions and tournaments, and even an invitation to loyalty clubs for the true blue players.
Choosing the perfect casino to place your bet in might be challenging. This is why we have put together a simple guide to the best California casinos where the action never ceases. Browse the list and decide where to go first.
Useful Guides for Californian Players
Californian online casinos games can be difficult to understand especially with all the laws that govern their use, so here are some excellent, easy to read and in-depth guides to get you started.
Conclusion
California may not be gambling heaven since it forbids commercial casino-style gambling. Even though it provides a list of legal gaming forms, slots are not on it.
However, California residents can still enjoy playing their favorite slots by visiting either a tribal land-based casino or one of their social or sweepstake counterparts. Alternatively, they can always opt for an offshore operator.
FAQ
Are slots legal in California?
No, they aren't. Slot enthusiasts can play slot games by paying a visit to a tribal casino. These gambling venues operate under the Indian Gaming Regulatory Act (IGRA) enacted in 1988 and hold the necessary gambling licenses.
Can I play slots for real money in California?
Yes, you can. In addition to the tribal brick-and-mortar and offshore online casinos that feature slots for real money, Golden State residents can have a crack at social and even some sweepstakes online casinos. In them, you can play slot games for free via your mobile or desktop device.
Do offshore casinos operate in California?
Yes, they do. Many online gambling sites operate in California and allow players from this state. However, they are not located within the state and are considered illegal. Despite the fact that online gambling hasn't been regulated yet, and in theory, players can play slots, local authorities may still punish them if they use such sites.
Is California planning to legalize online gambling in the future?
The only legal online gambling option available to Californians is daily fantasy betting. The State Assembly passed the bill in 2016, but the law has yet to be formally enacted. Overall, the legalization of online gambling is a contentious issue, and it's unlikely California will legalize online casinos any time soon.
About the Author