40

casinos found based on your search.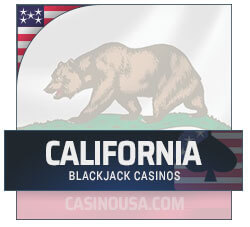 Outside the tribal casinos, none of the other casino venues can offer traditional blackjack. You won't find any California blackjack online casinos either, as the state hasn't regulated online gambling. So, CA's residents are not left with many venues to satisfy their twenty-one appetites.
CA Real Money Blackjack Casinos
After choosing a casino from our list of the best CA online casinos from the top of the page, you're in for a treat. These gambling platforms offer a wide selection of real money blackjack variants powered by renowned software providers.
You'll need to go through a few steps before you can start playing. After opening an account, you'll need to make your first deposit. Just head to the Cashier page and select the payment method you'd like to use to fund your account. Enter the amount you'd like to deposit and confirm the transaction. You'll get to play as soon as the money appears on your casino account balance. Choose your favorite blackjack variant and jump into action.
How to Register for Online Blackjack in California
The registration process for joining online casinos is pretty straightforward. Simply follow our step-by-step guide below to register in no time:
Choose a reputable and licensed online casino that fits your gambling needs and preferences.

Make sure this casino accepts Californian residents by reading the T&C page or contacting the customer support team.

Open an account by filling in the registration form with all the necessary information.

Create a username and a password unique to that account.

Submit your account request and wait for a verification email from the casino.

Use the verification code from that email for confirmation purposes and login into your account.

That's it!
Is Blackjack Legal in California?
The short answer to this question is no. California's 1873 legislature that enacted the Penal Code 330 and barred all Class III games across the state is still in effect today.
Besides other popular table and slot casino games, these Class III or Nevada-style games include blackjack. So, you won't be able to find land-based gambling venues or CA-licensed online gambling sites that offer traditional blackjack anywhere in California.
Tribal casinos are the only exception because they operate under the Federal Indian Gaming Regulatory Act.
Many card rooms in the state managed to find their way around this regulation, altering the rules of the games they offer to fit CA's requirements. Consequently, they offer different versions of casino games, including blackjack.
The state created a draft by including changes made to the existing regulations recently in response to the appearance of new games. However, their attempt to make the mentioned rules clearer and more precise was not well-received.
CA Blackjack Laws
Take a look at the referenced laws you should know if planning on playing blackjack in California:
Best Online Blackjack Real Money Casinos in California
Due to the above-discussed rules and regulations, Californians don't have many options for playing traditional blackjack for real money. Especially considering these rules cover both CA's online and land-based blackjack sectors.
Online Blackjack in California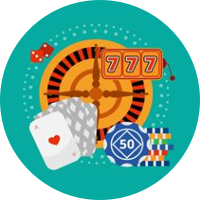 California hasn't passed any regulations related to online gambling yet. The referenced Federal Indian Regulatory Act doesn't cover this area of gaming, so there aren't any online gambling sites licensed in this state.
That said, Californians do have a few options if they're looking to play online blackjack. They can play this table game at social and sweepstakes casinos that host their own versions of online blackjack. However, neither of these is allowed to offer real money blackjack games.
Golden State residents determined to play real money traditional blackjack have another option. California doesn't have any gambling laws that directly prohibit CA residents from playing on online gambling sites licensed and regulated offshore. So, they can try their luck in offshore online casinos.
Land-Based Blackjack Casinos in California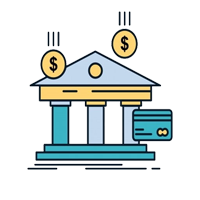 As mentioned, you won't find any land-based casinos in California that offer real money blackjack games, except tribal ones. There have been no significant developments in this field recently, so we can't say that these CA regulations will change any time soon.
However, Californians can still choose from a list of 76 great tribal casinos currently operating in the state. These brick-and-mortar gambling venues offer numerous blackjack variants and many other well-known casino games.
Legal Online Real Money Blackjack Casinos in California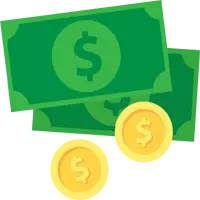 If you're interested in playing real money blackjack online, you can do so without breaking any gambling laws in California. Several reputable gambling sites have been open to all legal Californian players for years.
See the list of the best blackjack real money casinos at the top of the article and take your pick.
CA Blackjack Rules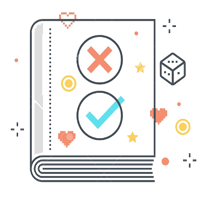 You know by now that California blacklists traditional blackjack, together with a couple of other games, in most of its gambling venues. However, its residents can still enjoy blackjack games in the state outside of tribal casinos.
As mentioned, game designers have found a way around Class III games restrictions. They have created other versions of blackjack by changing the rules that CA's table game restrictions target.
California Blackjack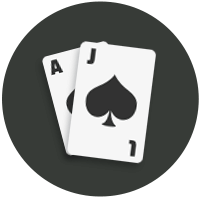 One of the most popular versions of blackjack specific to the Golden State is California Blackjack. This variant is characterized by several unique rules — it doesn't involve a dealer, players take turns in the banker role, uses a 53-card deck, and interprets natural blackjack, side bets, and payout ratios differently than its traditional version.
You can compare California Blackjack gameplay to traditional blackjack gameplay to fully understand the differences. Feel free to read a detailed rundown of all the regular blackjack rules by visiting this page on our website.
Live Dealer Online Blackjack in California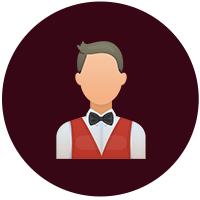 Fans of land-based gambling can enjoy real-time blackjack games from their couches in California, too. Although they won't find online casinos licensed in the state, they can play numerous versions of live dealer blackjack on offshore gambling sites.
Our list of reputable blackjack online casinos features operators with excellent live gaming offers. Their live casinos host a range of popular and new live dealer blackjack variants from some of the best game developers in the iGaming industry. Don't hesitate to check them out and try these blackjack versions.
List of Popular Blackjack Casinos in California
California has 76 brick-and-mortar tribal casinos where you can gamble if online casino blackjack games don't cut it for you. They offer great service, employ professional dealers, and host an amazing selection of games, including blackjack. From classic versions of this casino staple to Spanish 21, Buster Blackjack, and Free Bet Blackjack, you ought to find a variant you'll like and enjoy.
For your convenience, we've compiled a list of five Indian casinos that stand out from the bunch. Take a look at the following names and check these venues out:
Useful Guides for Californian Players
Californian online casinos games can be difficult to understand especially with all the laws that govern their use, so here are some excellent, easy to read and in-depth guides to get you started.
Conclusion
California is not a US state with the laxest gambling regulations. It prohibits several traditional casino and house-banked games and doesn't have any laws that regulate online gambling. However, Californians can still enjoy playing diverse blackjack variants in the state. They can try their hand at California Blackjack in CA card rooms or stick to traditional blackjack games offered in Indian land-based and international online casinos.
FAQ
Is Blackjack legal in California?
No, not in the entire state. Unfortunately, blackjack belongs to the Class III games category that California outlaws. However, you can play traditional real money blackjack in tribal casinos. These gambling venues operate under the Indian Gaming Regulatory Act (IGRA) passed in 1988 that governs and regulates Indian gaming.
Can I play online blackjack for real money in California?
California deems online gambling illegal, so there are no online casinos licensed in this state that offer real money blackjack games. Nevertheless, you can find numerous versions of real money blackjack on offshore gambling sites that serve US players.
Are my Blackjack winnings subject to taxes in California?
California imposes state and federal income taxes on all winnings from gambling, including blackjack, with one exception. State lottery winnings are not subject to state taxes, just federal ones.
Is California planning to legalize online gambling in the future?
There have been no significant changes in California's stance toward online gambling. The State Assembly passed a daily fantasy sports regulatory bill in 2016 but it is yet to reach the State Senate. Moreover, many Indian Casino lobby groups' attempts to launch their online casinos have been unsuccessful in the last few years.
About the Author