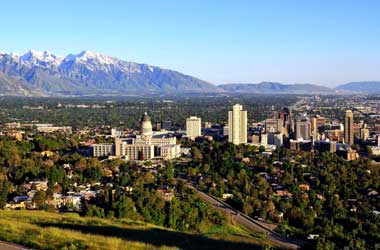 The Wyoming House of Representatives conducted an extended debate late last week before voting, and passing legislation that would legalize gambling in Wyoming. The next step for this bill is for it to be reviewed by the Senate which is slated for debate this week.
HB 171 is the product of two years of work. The Joint Committee on Travel, Recreation and Cultural Resources, designed the bill as a compromise between the government and industry. The House Appropriations Committee rewrote the bill during the initial weeks of the 2020 session before handing over the bill to the House.
In the last few days, Steve Harshman (R- Casper), the Speaker of the House, has led efforts trying to introduce new amendments to the bill that sparked controversy from some gambling firms. Harshman's seven-page amendment contained a number of provisions that some say favored one firm in particular: Golden Entertainment which is based out of Las Vegas, Nevada.
One of its controversial provisions include a tax rate of 50 percent, which many local firms argue is prohibitive to their business, but is within the range of Golden's proposal of a 42 percent tax rate.
The amendment was defeated by a slim margin, but Harshman later introduced another amendment that passed. Some changes brought about by the amendment include: a lofty tax rate, a novel definition of skill games and a ban on slot terminals if they do not pass the standards of Wyoming's gaming commission by July 2021.
Sweeney, Local Gambling Firms Decry Amendments
Casper Rep. Pat Sweeney stated that he believed that the amendment favored large gambling operators to enter the state's market, establish dominance over smaller operators, then seek tax breaks once they dominate the entire market.
A number of local gambling operators were upset at the sudden changes in the bill that they said favored the large out-of-state firm. According to the co-owner of Sheridan-based Wyoming Amusement Leslie George, the market from the amended HB 171 will result in large firms pushing smaller, local firms entirely out of operations.
Harshman denied that his amendments were designed to benefit any particular side. According to Harshman, his intention was to ensure a level playing field that provides both local and out-of-state firms the opportunity to compete fairly in a well-regulated gambling market. Harshman denied that this was a case of Goliath vs. David where local businesses were being bullied by large out-of state firms, arguing that both camps had the same resources to employ.
About the Author