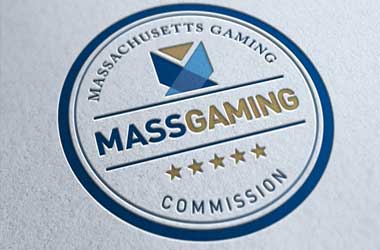 The gaming regulator in Massachusetts is currently seeking public opinions on the reviving the casino licensing application process to develop a new land casino in south east Massachusetts.
The Massachusetts Gaming Commission (MGC) issued a statement late last month confirming that it would seek the feedback of Region C residents which comprise the counties of Plymouth, Dukes, Nantucket, Barnstable and Bristol.
The MGC also made a formal request for information from market research firms. The MGC is scheduled to consider the resulting information after March 16. Enrique Zuniga, the commissioner of the MGC, stated that they are seeking the input of market research firms in order to prepare a report laying out the full economic impacts of a prospective Region C casino.
WPRI
Zuniga also emphasized that the MGC is most concerned about ensuring that Region C would be a viable market for a new casino before re-opening the casino licensing application process.
A $677 million bid to open a casino at Brockton Fairgrounds in Region C from Mass. Gaming and Entertainment (MGE) was denied 4-1 by the MGC in 2016. According to Zuniga, the bid was rejected because the casino might compete with the prospective First Light Resort and Casino in Taunton from the Mashpee Wampanoag tribe.
The Mashpee Wampanoag's bid was later scuttled by the federal Department of Interior who declined to grant the tribe land in trust where their casino would have been built. As the tribe continues to take legal measures to appeal this decision, MGE has propositioned the MGC to consider opening the casino licensing application process in Region C.
MGE Still Believes Brockton Casino Viable
The Expanded Gaming Act of 2011, signed by Gov. Deval Patrick, permits up to three destination resort casinos in three distinct regions of the state, as well as one slots facility for the whole state. The South eastern part of Massachusetts is currently the only location that does not have a casino facility albeit there is a slots only venue present at Plainville.
MGE believes that a casino in Region C, particularly in Brockton will be an economic boon to the state of Massachusetts. According to spokesman Joe Baerlein, their casino would create nearly 2000 full-time jobs, $10-12 million in yearly payments to Brockton, and $60 to 65 million in tax revenue to the commonwealth. Baerlein supported MGC's solicitation of public opinions and hoped that the market study they commissioned would help expedite their bid.
About the Author