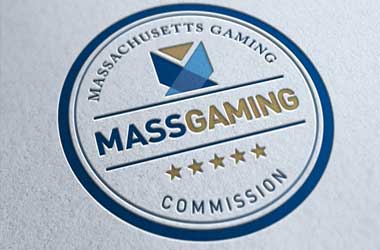 The Massachusetts Gaming Commission recently agreed to collaborate with MGM Resorts International and Wynn Resorts to set up responsible gaming systems. These systems would then be deployed at Wynn Boston Harbor and MGM Springfield which are currently under development.
The main idea behind these responsible gaming systems is to allow players to place limits on their betting and receive a warning when they approach specific limits. The integration of these systems was approved unanimously in a vote by Massachusetts gaming commissioners last week.
This approach was thought better than depending on a more regulatory approach as the commission felt that being too regulatory would stifle the operations of these casinos.
In an interview, Stephen Crosby, Gaming Commission Chairman said
We are very, very committed to innovative and aggressive promotion of responsible gaming and attention to problem gambling. It's really a high priority and, I think, innovative
Problem gambling has always been a concern for the casino industry and state governments. Casino operators like MGM Resorts and Wynn Resorts pump in significant amounts of money every year to work with problem gambling organizations to develop strategies that will help address and reduce problem gambling. This initiative from the Massachusetts Gaming Commission will put in place a system where customers determine how much they want to spend and then get a warning when they reach that threshold.
The main different with the new system is that when the warning is issued, the customer will be able to make the decision if they want to stop or wish to continue playing and cross the threshold amount. Most responsible gambling systems automatically disqualify the customer from betting after the threshold amount is reached.
The Massachusetts Gaming Commission approved a similar system called PlayMyWay in 2014. This was done with the help of Penn National Gaming Inc. The PlayMyWay gave players cards where they determined their daily, weekly, and monthly budgets. Notifications were sent out when 50% and 75% of those limits were reached.
MGM Resorts is putting in the finishing touches on their $950 million casino resort in Springfield, Massachusetts and the opening date is set for September 2018. Wynn Resorts is expected to open its $2 billion resort set on the banks of the Mystic River in Everett, Greater Boston in 2019. The new responsible gaming tools should be in place before the MGM Springfield opening and going forward the responsible gaming tools will be improved on.
About the Author