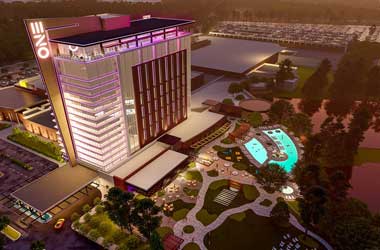 Urban One Inc. has been pushing hard to get approval to build its proposed ONE Casino + Resort in the city of Richmond, Virginia. Urban is willing to invest $565 million to develop this new casino resort.
After years of effort, the final decision will now rest in the hands of the public who will decide on whether the casino proposal will go through.
Urban One CEO Alfred Liggins believes that it will get the go-ahead from the public and hopes to make it the United States' first casino and resort where the majority stake is owned by African Americans.
The vote for the casino proposal will be decided on November 2 but early voters in the state of Virginia are already sending in their ballots. The decision on the casino has been delayed for close to a year as Richmond took its time to review proposals from interested casino developers.
Eventually, the city decided to go with the proposal from Urban One. The company has partnered with Peninsula Pacific Entertainment (P2E), an experienced casino firm, to develop the ONE Casino + Resort. The total investment as of now is expected to be $565 million for the casino resort that will be built on vacant land along I-95 at Walmsley Boulevard and Trenton Avenue, south of the Philip Morris tobacco plant.
The proposal will go through if the majority of Richmond voters say yes. Four other cities in the state already said yes to casino resorts in their jurisdiction in 2020. Supporters of the casino are hoping that Richmond will soon follow Norfolk, Portsmouth, Danville, and Bristol in their push for a casino.
High Hopes
Liggins is very positive that they will get the necessary vote from Richmond. In his opinion, the ONE Casino + Resort is exactly what South Richmond needs. Other parts of the city have experienced economic growth over the last few years but South Richmond is in need of a financial boost.
According to projections, ONE Casino + Resort is expected to generate $500 million in new tax revenue for the state each year. In the first ten years of operation, it could potentially bring in $5.7 billion to the area, boosting the economy and creating thousands of jobs for the locals.
Tourism will be the main focus of this casino project, with a projected 3.7 million tourists expected to come in each year with guests playing exciting slots and blackjack games. As for employment, the casino will have 1,500 permanent positions with salaries averaging $55,000 per year. Richmond will also immediately benefit from a $25.5 million upfront payment if the referendum passes.
About the Author