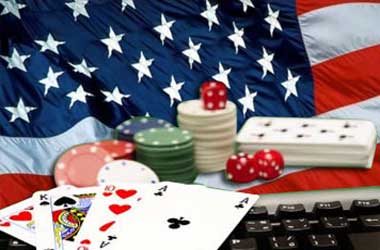 The United States government has been coming down hard on non-compliant casinos and gambling operators over the past few years and they've been dishing out some massive penalties.
There is no mistaking that the government is telling operators that they will be hit hard if they don't fully comply with gaming laws.
Gaming regulators have increased their scrutiny and upgraded their technology to oversee gambling establishments in their jurisdictions and this has made it all the more difficult for casino operators to get away with non-compliance.
Preventing Non-Compliance
There have been fines issued in the past because a casino employee has genuinely failed to carry out a procedure that has resulted in non-compliance. However, there are still plenty of examples of gaming operators that intentionally ignore the law to boost their profits and make it easier on their patrons.
Several casinos such as Tinian Dynasty Hotel and Casino and the former Trump Taj Mahal have felt the wrath of the federal government first-hand.
From the outside looking in, it's a difficult challenge for investigators to know whether non-compliance is intentional or just a simple mistake. It really doesn't seem to matter to authorities who impose their full force no matter what the circumstances are. This stance forces operators to be very diligent in the way they do business if they don't want to land in hot water.
Training
It doesn't matter if an employee serves drinks to customers or if they are accountants, every employee has to understand the severe consequences of non-compliance. On top of losing their jobs, those found to be non-compliant can also face harsh jail sentences. Casino operators need to invest into training programs so that they drill it into every worker's head that their actions affect the entire organization.
Clear SOPs
Standard Operating Procedures (SOPs) need to be clear and should be updated regularly. While it may seem a tad tedious, working in the theme of compliance into every SOP will help prevent legal and financial consequences that arise out of non-compliance. Everyone has to fully understand the SOPs and they must be properly implemented.
Auditing and Communication
Frequent internal audits can go a long way toward preventing headaches for companies. Another tool used for preventing non-compliance is good communication. A system that facilitates open and frank communication is often the difference between being a good company and a dysfunctional one. When all employees are geared towards compliance, it makes it easier to comply.
Gaming Technology
Top software providers in the market have developed innovative casino management programs that help with compliance. Casino operators must ensure they invest in these software programs to cover all bases and ensure that they don't fall foul of gaming regulations.
About the Author