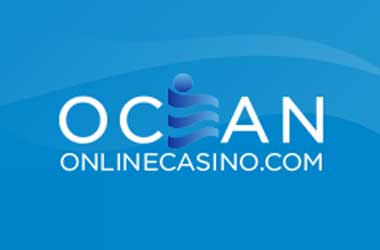 Ocean Resort Casino opened its doors to the public in June 2018 and drew a great response in Atlantic City.
The casino was also quick to launch its online casino which came across as a bit lacklustre and gaming analysts felt that it would struggle to keep up with some of the established iGaming operators in New Jersey.
Ocean Online Casino was aware that it had to offering New Jersey players a unique gaming experience that was top notch if it was going to compete with other established operators and capture a piece of the market.
The online casino has gone through a number of changes in the last 3 months and has launched a number of exciting features that has helped it to create quite a splash in the Garden State.
One of these new features was the launch of the Ocean Online Casino mobile app. The mobile app is currently only available for Android users but there are plans to roll out an iOS version in the coming months. The Android app allows users to access over 80 online slot titles, play popular table games such as baccarat, roulette and blackjack.
The app makes it easy for Ocean Resort players to enjoy their games while on the go but there are some issues that need to be sorted out. When you access the game lobby via the app, the Divine Fortune Jackpot shows that total value to be around $5000 but in reality it is just a little over $25,000. Once these small glitches are fixed, the app is bound to boost Ocean Online Casino's offering.
New Promotions And Games Added
To be relevant in the competitive iGaming market in New Jersey, Ocean Online Casino has had to come up with exciting promotions and add new games. That's exactly what the online casino has done and it has proven to be successful with its players.
When Ocean Online Casino launched there were a little over 75 games. That has now increased to over 130 games as the online casino has partnered with top casino software developers such as Konami and NetEnt. Players can also take advantage of a number of special bonuses such as re-load bonuses and a special 50 percent match deposit bonus.
Ocean Online Casino needs to work on releasing its iOS app quickly and also developing a live casino offering to really compete with the top online casinos in New Jersey.
About the Author