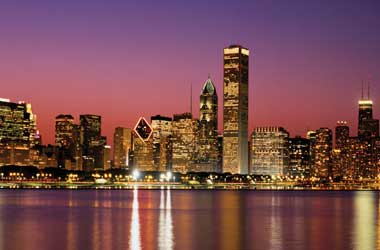 Legalized gambling in Illinois was the focal point of the agenda during a four-plus hour hearing in which lawmakers heard from a wide range of speakers from municipal representatives and potential stakeholders to those who are steadfastly opposed to gambling altogether. Sports betting was not a main part of the discussions but the subject was broached at least once.
The hearing, which was arranged by Representative Bob Rita, was held in front of members from the Gaming as well as Sales and Other Taxes subcommittees.
Rita has been leading the charge to legalize sports gambling for over 5 years. Despite not making too many references to sports betting, Wednesday's hearing gave proponents a chance to lay the foundation and consider what all interested parties thought about it.
Lawmakers listened to all sorts of testimony including municipalities that are in favour of gaming and a sweepstakes operator who explained the details of how the business works. Naturally, the panel also heard from several opponents of gambling including an unnamed woman who said that the legislature does not need to be in the business of trying to make more money. Instead, it should be paying attention to building a "just" society.
The hearing was successful in gathering information which the panel will use when they begin to work on the legislation of sports betting and gambling in the state.
There will be a second hearing held in October and then it is expected that lawmakers will go to work on drafting legislation that will please as many of the interested groups as possible. It is still uncertain whether or not sports betting will be discussed in the House or Senate. If it does then it doesn't seem likely that it would happen before the next gubernatorial election in November.
CBS Chicago
SB 7 Could Still Be Considered
SB 7 was introduced by Rita during the regular session in 2018. The bill seeks to lay the foundation for legalized sports gambling in Illinois and it would also call for the creation of a gaming authority. It is widely believed that if a Democratic governor is elected in November that SB 7 would need to be rewritten after it expires in January but if things go differently, then the bill might be considered during January's veto sessions.
Regardless of the outcome, it doesn't look like Rita or other proponents of legalized gambling are going to give up their fight to allow sports gambling in the state.
About the Author