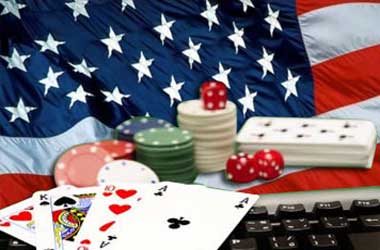 The United States is reigning at the top of the world's gambling markets with the maximum gambling losses according to a market intelligence firm H2 Gambling Capital (H2G).
A report by The Economist quoting H2G has stated that the global gambling industry saw a total profit of $385 billion in 2016. Online gaming,which accounted for 11 percent of total global gaming proceeds,was named as the fastest growing segment. With nearly $116.9 billion, gamblers from the United States sustained the maximum amount of gambling losses. But the prevailing stringent restrictions on the industry has hampered its growth particularly for online gaming, resulting in other nations overtaking it in terms of gaming spending per person. Currently brick-and- mortar casinos in the country contribute the most to gambling losses, followed by gaming machines. Lotteries are also one of the popular gambling revenue streams in the country.
The Economist pointed out that according to some estimates nearly $150 billion has been illegally wagered by U.S. residents on sports betting last year, indicating untapped potential.
There are currently several legislative efforts ongoing in states across the country to legalize online gambling and also other forms like daily fantasy sports.
China is in second position in terms of gaming loss with $62.5 billion, covering both Macau and Hong Kong. It is estimated by industry experts that this amount would have been larger but for the large scale crackdown on corruption initiated by Chinese President Xi Jinping in 2013 that kept away VIP players from Macau. In 2015, H2G's data had recorded the first drop since 2003 in China's overall global winnings pointing to the impact of the crackdown on the industry.
Australia topped the list of gambling loss per resident with $990 although its total losses were relatively low at $18.3 billion. The Economist said that pokies or poker machines were the most favored form of gambling in the country and players can lose as much as $1,150 an hour due to loose regulations on betting limits. Singapore follows with gambling losses of $700 per resident adult in 2016. The country has two land-based casinos that are the biggest source of the losses.
Japan has been singled out by the consultancy firm as a market with enormous potential. Though it is already the world's third largest gambling market, the recent legalization of casino gambling in the country is bound to boost the industry with several foreign casino developers considering setting up operations. H2G anticipates that the country's winnings will rise by around 50 percent in the first year of casino operations.