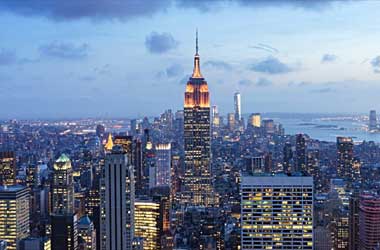 With three of the four planned casinos having begun operations, the state of New York is well on its way to becoming a key gambling hub in the United States.
The trigger for the large scale gambling expansion in the state was the 9/11 attacks.
At that time the state had only two casinos, both of which were tribal casinos that had been set up as a result of federal law.
The then-governor George Pataki mooted the idea of expanding gambling in a bid to fill the gap in revenue caused by the destruction of the World Trade Center. Lawmakers held a special session a month after the fateful attacks to approve a bill to expand gambling in the state which included the introduction of facilities like Indian casinos, video lottery terminals (VLTs) in racinos and a multi-state Mega-Millions lottery.
Following its success, Gov. Andrew Cuomo moved to amend the state constitution in 2013 to allow the development of up to seven Las Vegas-style casinos in order to retain gambling dollars in New York.
NYGovCuomo
In the past few months, three of the four approved casinos have opened. The first Tioga Downs, a racino in Nichols opened on Dec. 2, 2016. Next up was the launch of the del Lago casino in Seneca County earlier this month and last week the $330 million Rivers Casino & Resort in Schenectady opened. The fourth casino, is the $1-billion Montreign Casino and Resort in Sullivan County, near Catskills Mountains which is scheduled for a 2018 opening.
Cuomo expressed his happiness on achieving the stated goal at the ribbon-cutting ceremony of the Schenectady casino.
In a statement Cuomo said
It really is a dream come true. We would be talking about this project some times, and I would just say, 'It's just too great.' It's just too unbelievable that something this grand and powerful was going to happen, but it did. The growth you are seeing now all across upstate New York is going to increase exponentially, so we are on our way.
The four newly-built casinos are likely to generate $325 million in combined revenue each year and a large percentage of this will go to the state of New York. The casinos are however up against 11 operational Native American casinos as well as almost as many racinos that offer VLTs that closely mimic casino slot machines and table games.
About the Author