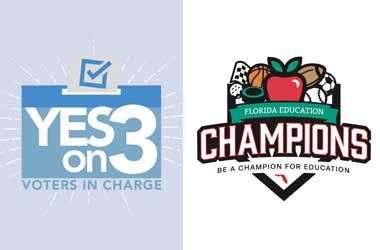 Summary
Both groups needs to reach almost 900,000 verified signatures to qualify a referendum for the 2022 ballot.
FanDuel and DraftKings are part of the effort to see sports betting launched in the state on a commercial level.
Las Vegas Sands and the Poarch Creek Band of Indians have also contributed financially to the effort.
Florida Voters in Charge and Florida Education Champions are working hard to see initiatives placed on the 2022 ballot statewide. Both groups spent over $10 million in October and overall, have paid $54 million to push their agenda to see sports betting offered on a commercial level, along with a new casino.
Details of the Effort
The Las Vegas Sands backs the Florida Voters in Charge group, vying for a referendum to all a casino to be constructed in the northern portion of the state. The other group is backed by FanDuel and DraftKings, hoping to see a referendum added to the ballot that will allow them to offer sports betting and not limit the state to tribal run operations.
Both groups must obtain enough verified signatures to see their initiative make the ballot next year. A total of 891,589 in signatures must be obtained and the groups have not hit the half-way mark yet.
Florida Education Champions has been helped along by the two sports betting companies, with DraftKings having provided over $22 million in funds. FanDuel has helped as well with $15.5 million. The group has just under 200,000 signatures, so they still have a long way to go before the initiative can reach the ballot.
Florida Voters in Charge has a bit more signatures, with 246,000 having been verified. Both groups say they have more signatures to add to the total, but they have not gone through the verification process yet.
Seminole Tribe Pushing Back
Both efforts are under fire by the Seminole Tribe of Florida. The tribe wants to keep its monopoly when it comes to casino gaming and sports betting. Now could be the time for expanded gambling to be approved as the tribe faces an issue involving its gaming compact signed in November 2020.
Legal issues have caused the tribe to be forced to shut down its sports betting operations online after a federal court ruling struck down the compact. The tribe continues to fight the legal battle, but so far, its not looking good. The ruling involves the validity of the tribe's ability to offer sports betting online throughout the state and the recent ruling might just be what the two groups need to gain momentum with their petition efforts.
WPLG Local 10
About the Author