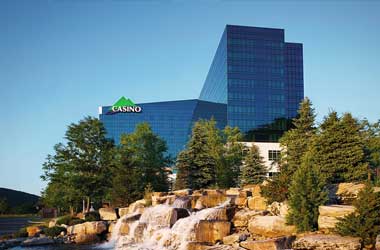 The fight between the state of New York and the Seneca Nation is heating up pretty quickly.
Last month, officials of the Seneca tribe showed U.S. District Judge William Skretny a letter that was sent to E. Sequoyah Simermeyer, chairman of the National Indian Gaming Commission (NIGC), by Assistant Interior Secretary for Indian Affairs Bryan Newland.
New York was asking the Seneca Nation to pay $470 million to the state which the tribe was objecting to. The question in the letter was whether the payment would violate the Indian Gaming Regulatory Act.
According to the letter and another one from the NIGC, the payment may indicate that the Seneca tribe would not be able to maintain its status as the only proprietary interest in the tribe's gambling business. This is because states can only receive money for regulatory costs under Federal law. If they are to receive additional payments, it will have to provide additional benefits in return.
All of this started back in 2002 when the Seneca Nation and the State of New York signed a compact that would last 14 years. This compact allowed the tribe to operate 3 casinos under a class III license in the state. Part of the deal was an automated seven-year extension. But the problem was that the compact only required payment for 14 years. A dispute arose as the tribe was not willing to continue to make payments after 14 years. The case went into arbitration and the state won.
The trouble began when the tribe said that they would pay but the NIGC asked the tribe not to pay. The NIGC said they had not carried out an economic assessment for the coming seven-year extension contract, which is a requirement under law. They asked the Seneca tribe to stop making payments in April.
New York Providing Valuable Return
The Tribe has asked the court to stay the $470 million payment until the NIGC gives them an update as to whether the payments are valid or not. A statement from the New York governor's office contends that the state is providing value for the payment that it will be getting from the Seneca tribe.
The state has pointed out that the Seneca tribe got excellent real estate access in some prime locations in the Buffalo and Niagara Falls area. The state believes this is sufficient value for them to receive the $470 million in payment.
About the Author