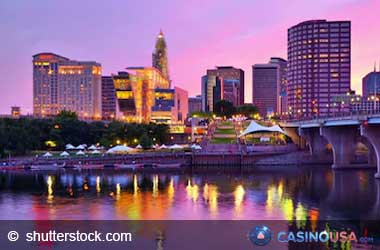 Online casino players in Connecticut will be excited to know that the legalized online gambling market in the state will go live from October 12. The State Department of Consumer Protection (DCP) announced on Oct 8 that the Connecticut Lottery Corporation (CLC) and the Mashantucket Pequot and Mohegan tribes who were denied in April during the height of the COVID-19 pandemic could now carry out a soft launch of their online casino operations and their sportsbooks.
The DCP released a statement and said they were happy to give the CLC and two tribes approval as they had worked hard throughout the licensing process to fully comply with gaming regulations laid out by the state. As per gaming regulations, licensed operators will have to proceed with a 7 day soft launch process and once the DCP verifies that there were not issues during the soft launch phase, there will be an official launch of the online gambling industry in the state.
News 12
Each of the three licensed operators have been tasked with selecting 750 players who will be part of the soft launch trial process. A total of 2,250 players will be able to play online casino games during this trial process. The CLC and two tribes took the help of Rush Street Interactive, DraftKings and FanDuel to select their set of 750 players. The selection process was not done on a first come first serve basis.
The soft launch process will initially start out with limited hours (3 pm to 11 pm) for the first couple of days, and then increase from mid-afternoon to 11.59 pm. Towards the end of the trial period be open 24 hours. This will be applicable to both online casino games and sports betting.
No Live Dealer Games During Soft Launch
The 2,250 players who get to be a part of the soft launch process will have access to approximately 100 online casino games. The DCP has not permitted licensed operators to offer live dealer casino games during the soft launch. Sports betting will also be allowed via the CLC online platform.
Connecticut will only allow players and bettors who are physically present within the boundaries of the state to have access to legalized online casinos and sports betting websites. Operators will use Geo Fencing technology to ensure that players and bettors outside the state's boundaries do not get access to licensed online casino games in the state.
About the Author