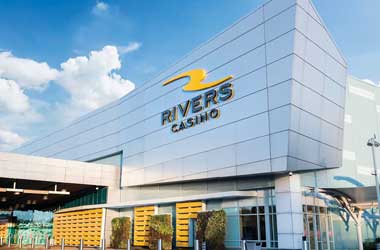 Summary:
The casino has contributed almost $2 billion in tax revenues since opening.
Sugarhouse HSP Gaming, LP received unanimous approval for the renewal.
The information-gathering process is rigorous for the approval process.
When a casino operator is approved for licensing, they have a set time to offer services before they must renew their license. A license will usually be valid for several years before the reevaluation period. In Pennsylvania, the Rivers Casino Philadelphia recently completed its renewal, gaining approval from the state Gaming Control Board for five additional years of operations.
Fourteen Years in Business
Rivers Casino is entering its fourteenth year in operation, having generated over $4 billion in earnings within that time frame. The casino offers visitors plenty of gaming action, including slots, table games, sports betting, and online casino services.
Since it began offering services in the Keystone State, the casino has brought in almost $2 billion in tax payments. The owner and operator, Sugarhouse HSP Gaming, LP, was approved for the renewal unanimously by the board.
The casino can continue operating for five years based on its previous licensing requirements. The operator has shown it is committed to offering services in Pennsylvania and wants to continue to contribute to the retail and online casino industry.
Strict Renewal Process
Operators in Pennsylvania must complete a tough process to obtain license renewal. Information is gathered from the public and the business to ensure that the operations are satisfactory and meet industry standards.
Last year, a public input hearing was held regarding the Rivers Casino. The operator provided testimony and exhibits to show its operations since it was approved the previous time for licensing. The public could also testify to the Board and show how the casino has impacted the community, whether positive or negative.
The Board also reviewed input from the police, local government, and various bodies, including the Compulsive and Problem Gaming office and Bureau of Casino Compliance. Board members could also ask questions about the company on any issues they saw fit.
The casino was able to pass the process with flying colors. The venue will now be able to remain open for five more years before it is time for another review. Rivers Casino is one of five casinos that offer Category 2 gaming in Pennsylvania. There are 17 casinos offering services in the state, but only five are stand-alone venues.
Each casino operator must go through the tough process of renewal and pass the inspection before they are allowed to receive a licensing extension. So far, every operator that has come up for renewal has been able to receive licensing once again.
About the Author