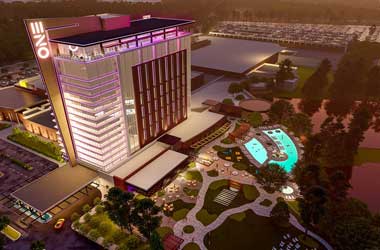 Summary
A new survey reviews how residents voted in the rejected referendum
Residents are being asked if the casino were to move to Petersburg would it be approved
Richmond City Councilwoman Reva Trammell is collecting signatures for another referendum
In November, the residents of Richmond, Virginia rejected a referendum that would bring a casino by Urban One and Peninsula Pacific Entertainment to the city. The vote as a blow to major plans for a $565 casino resort for the South Side 8th District. Now, a renewed effort is being made, including a survey to find out why the plan was rejected and a petition drive to possibly hold another referendum in the city.
Will the New Effort Make a Difference?
Let's start with the recent survey going around Richmond. Voters are being asked how they voted on the Urban One casino question and if they would change their mind if the project moved to another area in Petersburg.
It is unclear who has created the survey or its purpose. In general, it seems information is being gathered to figure out how to go about the process in the future to see a casino approved in Richmond or at least nearby.
WTVR CBS 6
For Richmond City Councilwoman Reva Trammell, she is not ready to give up the fight for a casino in Richmond. Trammell is currently collecting signatures for a petition to hold another referendum for the Urban One casino project.
The petition drive is taking place via phone and automated text messaging. It seems the goal overall is to figure out a way to get voters to approve a casino plan so that a venue can be added near the capital city.
Narrowing Missing Out on Approval
When the vote took place in November, it was a 49% to 51% outcome. The decision was short only by 1,500 votes and the majority white precincts voted two to one against the plan. The racial and geographical divide seemed to be the undoing of the plan.
The campaign for the One Casino estimated that as much as $500 million in tax revenues would be provided to the region over the next decade. A total of 1,500 new jobs were also included in the plans. The casino would be the only black-owned gaming property in the US and a major economic opportunity for the black and Hispanic community of South Richmond.
According to a political analyst and former dean of the Virginia Commonwealth University, Bob Holsworth, it appears as though with different messaging, the project could earn enough approval to move forward. Holsworth feels that the company's behind the casino plans are exploring if they should redo the messaging for a stronger focus on the city budget challenges to get it approved.
Opponents of the project feel that there are concerns regarding potential problem gambling, and the negative impact that the venue could have on low income individuals and homes.
About the Author