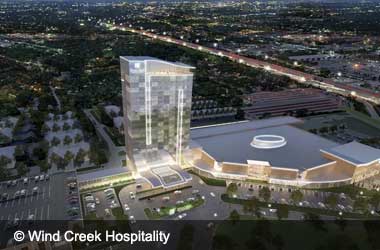 Summary
An independent study has confirmed that Wind Creek's plan offers the most benefits for the south suburbs.
The plan would offer a casino with slot and table gaming along with a Four-Diamond hotel
The proposed development is in a busy area where around 80 million vehicles pas through annually
The battle for a Chicago casino moves to the suburbs with a casino license also up for grabs is heating up. The Illinois Gaming Board has reviewed two proposals and narrowed the choices down to two, one from Wind Creek Hospitality and the other from the Village of Matteson. An independent study recently revealed that the Wind Creek proposal would be better for the community, providing more benefits than the Matteson plan.
Will Wind Creek Win Out?
The final selection for the casino license should take place early next year. Officials will continue to review the information on both plans and try to make the best decision for the south suburbs. Gaming industry analysts have already reviewed both proposals and have stated via independent research that Wind Creek is a better option.
Wind Creek Hospitality plans to create a casino in East Hazel Crest and Homewood. Analysts feel the plan will provide more benefits in the region a well as for the community by providing more revenues and stimulating the economy. Residents as well as minority-owned and small businesses should benefit.
WGN News
The $440m plan includes a casino with almost 70,000 square feet of gaming space. The property will house over 1,350 slot games plus over 50 table games. There is room to grow, so the casino can add more gaming options in the future. A large entertainment center is also part of the plan, bringing in featured performers for the region.
A conference and banquet center are also included along with three restaurants, and a luxury hotel with 252 guest rooms. Wind Creek Hospitality CEO and president, Jay Dorris, commented that the group not only plans to build a casino, but it will also create a community in the south suburbs via job creation and community investment, plus sustained operational excellence.
It is expected that the project will create 600 jobs during the construction phase and 800 full-time jobs once the facility is up and running.
Village of Matteson's Plans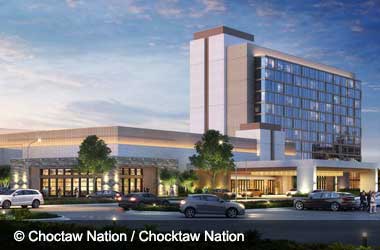 The opposing plan by the Village of Matteson calls for a casino in the Matteson area. President of the Village, Sheila Chalmers-Currin, feels the location off I-57 and Lincoln Highway makes it a perfect spot for a casino.
The property would be constructed in the old shopping mall.
Known as the South Suburban Casino Matteson, the casino would be constructed just six miles from the Wind Creek proposal. The plans are to create a casino, hotel, with indoor pool and spa, along with an event center, indoor golf area, restaurants, and a multi-cultural heritage exhibit. The facility will offer 1,300 slots and 42 table games.
The Village of Matteson promises over 600 permanent employment positions. The casino would benefit the three villages in the area with 42 neighboring towns seeing 3% of money from revenues after winning wagers are paid out.
About the Author