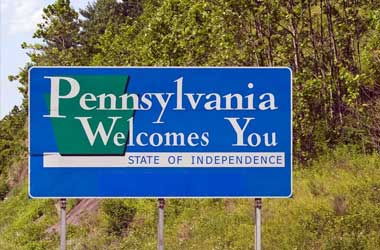 Despite failing to secure any bidders for mini-casino licenses in 2019, the state of Pennsylvania is once again going to auction a mini-casino license this year, with a minimum bid of $7.5 million.
Industry analysts believe that this new offering will be a much bigger hit among operators looking to build a satellite gaming outlet.
The Pennsylvania Gaming Control Board (PGCB) confirmed this week that it be receiving bids to open a Category 4 mini-casino.
No mini-casinos have been built in Pennsylvania, despite the awarding of mini-casino licenses to five bidders in 2018 after voters voted to allow Mini Casinos in 2017.
wgaltv

New auction rules signed by Gov. Tom Wolf in May 2020 are expected to bring more bidders this time around. The rules allow any principal investor in Pennsylvania's 13 licensed casinos to bid on the license.
A number of casino operators have already signaled their interest for the mini-casino license.
Cordish Cos., the entertainment and real estate firm based out of Baltimore, has expressed their willingness to bid for the new license. Cordish Cos. is currently building a casino-hotel on Packer Avenue, alongside Philadelphia's sports stadiums.
Cordish Cos. did not mention where they want to set up this new mini=casino should they succeed in the bidding process. Many areas of Pennsylvania are excluded from consideration due to the state's 40-mile buffers around existing casinos.
Potential competitors to Cordish Cos. include Ira M. Lubert, the former owner of the Valley Forge Casino Resort, located in King of Prussia. The property was sold by Lubert in 2018 for $280 million to the Boyd Gaming Corp. of Nevada. Lubert is currently a principal in Valley Forge, and owns a 3% stake in Rivers Casino Pittsburgh. He will therefore be eligible to bid.
No Mini-Casinos Open in Pennsylvania
Category 4 casino licenses are specific to Pennsylvania. These mini-casinos can include up to 750 slot machines and 40 gaming tables, a far cry from the 3,200 slot machines and 198 gaming tables available at the state's largest casino which is the Parx Casino in Bensalem.
To date, none of the five firms who won a category 4 license in the 2018 bidding process have opened a mini-casino to the public.
Mount Airy Casino Resort was unable to secure their license due to financial issues. Penn National Gaming's two mini-casino venues in York and Berks counties are presently stalled due to the COVID-19 pandemic. The Parx Casino mini-casino in Shippensburg is still eyeing a new location after finding the initial site had sinkholes. The Live! Casino Pittsburgh mini-casino on Cordish is scheduled to open in late-2020.
About the Author