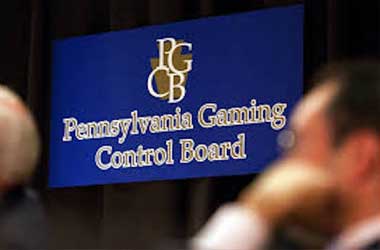 Gaming operators in Pennsylvania received a strong message from the Pennsylvania Gaming Control Board (PGCB) this week after the gambling regulator dished out fines to six licensed gaming operators in the state.
The PGCB said that it found multiple breaches in gaming regulations that required financial penalties as well as non-financial penalties to be imposed.
The combined fines issued by the PGCB came to a total of $284,000. The six gaming operators that have been hit with financial penalties include Mountainview Thoroughbred Racing Association, Pit Stop Travel Plaza, Sugarhouse Gaming, Snow Shoe Travel Plaza, Valley Forge Convention Center Partners and Boyd Gaming.
Operators Who Received Financial Penalties
A fine of $150,000 was imposed on Boyd Gaming which is the highest fine amongst all the sanctioned operators. Boyd was pulled up for failure to make a full disclosure in 2020 regarding the surrender of one of its principal licenses. The PGCB said that due to a partial disclosure of facts the gaming board was not able to make an informed decision regarding suitability.
The operator with the second highest fine of $120,000 was Mountainview Thoroughbred Racing. A $70,000 fine was imposed as operator allowed one of its customers who was on a self-exclusion list access to its gaming floor. This customer was served alcohol which resulted in the individual getting intoxicated and then causing damage to vehicles.
An additional $50,000 fine was imposed on Mountainview Thoroughbred Racing for allowing two sacked employees access to deliberately funnel payments to different gaming service providers that resulted in flawed disclosures to the PGCB. The gaming regulator classifies gaming vendors based on the amount of payments they receive and charges a licensing fee based on their classification.
Valley Forge Convention Center Partners which runs the Valley Forge Casino Resort was hit with a $14,000 fine for permitting a 20 year old individual to access its gaming floor and play table games.
Operators Who Received Non-Financial Penalties
SugarHouse which runs the Rivers Casino Philadelphia received a non-financial penalty from the gaming regulator after footage showed an individual left two kids in a parked vehicle at the casino parking lot and then entered the casino. The operator was asked to increase their surveillance and security features.
Pit Stop Travel Plaza and Snow Shoe Travel Plaza received non-financial penalties that required them to surrender two video gaming terminal (VGT) licenses and 2 principal licenses for non-compliance to certain licensing conditions.
About the Author