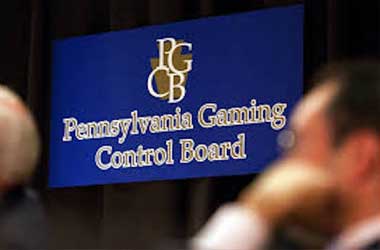 Children are being left unattended in Pennsylvania to gamble at a rapid rate, and the Gaming Control Board is trying to take action.
Any adult that leaves a child alone to wager at a casino or sportsbook is subject to punishment, including an outright ban. This week, the Board banned five people from casinos in the state for leaving children aged two to 13 alone.
Nine Children Left Alone
During the meeting, the Board revealed that nine children were left alone in the recent incidents. The adults with the children decided to go inside Pennsylvania casinos to gamble, leaving the children at risk of harm.
A man and a woman were placed on the Involuntary Exclusion List after they left five children unattended. The two adults went inside the Presque Isle Downs Casino and Racetrack and were gone for 35 minutes to play slots. The children in this incident were two, four, and five, with an 11- and 13-year-old left to look after them.
A male patron was placed on the list as well after leaving an 11-year-old alone in the Live! Casino and Hotel Philadelphia parking garage. The man visited the sportsbook for 30 minutes to gamble. Another male player was also added to the exclusion list after he left a 10-year-old child at the Rivers Casino Pittsburgh parking lot. The man was inside for five minutes.
A woman was also included in the mix, added to the list for leaving and 8-and-9 year old in the car at the Mohegan Sun. She played slots for 45 minutes. This was the longest instance of abandonment during the recent meeting.
Ramping Up Child Protection Efforts
In the United States, Pennsylvania has the largest problem involving children being left alone while adults gamble. It is a sign of gambling addiction or poor parenting? Perhaps it is a mix of both. All we know is that the Gaming Control Board is not having it. The Board has decided to take action against anyone who leaves a child unattended to gamble, no matter how long they are gone.
Casinos are also going to have to step up their security measures and keep a constant watch on the parking lot and parking decks. It seems the threat of being banned is not working, at least for some parents or custodians. If the parking lots are being watched by more individuals, maybe it would stop adults from thinking its okay to leave their kids alone.
If the issue continues, it would not be surprising to see the Board issue additional charges such as fines. Something will need to be done to try and stop the many instances of child abandonment from taking place in the state.
About the Author