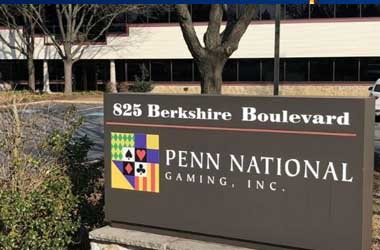 Summary
Penn National was fined for self-exclusion issues and underage gambling.
Chester Downs and Marina LLC, and PID LLC were also fined.
The Pennsylvania Gaming Control Board takes action against operators who break protocols.
Every gaming operator offering services in the United States must adhere to regulations set forth by officials in the state in which they operate. This includes following self-exclusion rules, fair gaming, and player safety, among other factors.
When the rules are violated by an operator, the regulator in charge will issue a warning or a fine to ensure the operator makes the appropriate changes.
Just recently the Pennsylvania Gaming Control Board announced a fine against three operators including Penn National Gaming.
Details of the Fine
Penn National was fined for two separate incidents, having to pay $82,500 in total for self-exclusion issues. On Wednesday, consent agreements were reached by the Board's Office of Enforcement Counsel and the three operators, Penn National, Chester Downs and Marina LLC, and PID LLC.
For Penn National, the company operates gaming in the state via Mountainview Thoroughbred Racing Association with online gaming sites hollywoodcasino.com and barstoolsportsbook.com. The company was fined $57,500 because the company allowed players who were self-excluded to gain access to the sites and play on the websites.
The report indicated that the first fine was connected to nine people that were listed on the Gaming Board's Voluntary iGaming Self-Exclusion List to create an account or access casino and sports betting sites. In some instances, some players were able to place bets when they were not supposed to be able to.
The second fine for Penn National was connected to the Hollywood Casino at the Penn National Race Course. In this instance, four underage individuals were able to gain access to the casino. The people in question were 16, 17, 18, and 19 years old. Two of the group were able to get on the gaming floor and one wagered on a slot machine.
Additional Fines Against Two Other Companies
Penn National was not the only operator to face fines due to regulation violations. Chester Downs and Marina LLC was fined for failure to protect assets. The company operates the Harrah's Philadelphia Casino Racetrack.
A total of $22,500 must be paid due to a player stealing over $900 in playing chips from a table game. Another similar incident took place at the casino, with a player taking $24,000 in cash after a cash drawer remained open, with easy access to the funds.
PID LLC was fined $45,000 for violating the Safety Order issued by the state governor regarding COVID-19. This fine was connected to the Presque Isle Downs and Casino and involves alcohol service.
About the Author