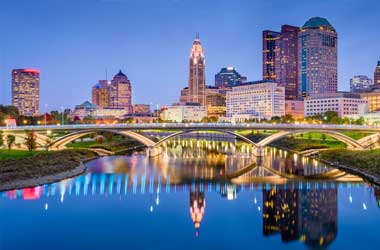 Summary
Governor Mike DeWine wants to increase the tax rate from 10% to 20%.
Focus remained on the numerous calls to gambling helplines in January 2023.
The increase in calls came as the state welcomed sports betting.
Yesterday, lawmakers in Ohio met to discuss the Casino Control Commissions budget proposal. All the details are important, but the focus was on the triple number of phone calls to the local helplines for problem gambling.
Calls have jumped considerably since sports betting came into play in January 2023 and gambling venues setting a record in revenue for 2022.
Increase in Problem Gambling Calls
According to reports, the monthly calls were basically triple for January 2023 when compared to the previous year. A total of 1,492 calls came in when January 2022 saw only 456. Players can call 1-800-GAMBLER for assistance with a problem gambling need.
The increase in calls comes as the state began offering retail and online sports betting. The casino commission would like to see an additional $500,000 set aside from gaming to help with problem gambling needs associated with sports betting.
It is important to consider that many calls to a helpline are simply players looking for information on gambling. Some do not understand that the phone line is there to provide help for gambling addiction behaviors.
According to officials, the helplines were heavily promoted with the onset of online and land-based sports betting, which led to the increase in calls.
Is Enough Help Available for Players?
The increase in problem gambling hotline calls has led some to question if there is enough help for those in need? It is important to consider the convenience of sports betting in the state now and how it may affect certain demographics.
Studies show that males age 18-35 are at higher risk of problem gambling behavior than other demographics. This age group is also the target demographic for sports betting companies, especially mobile services and sportsbook advertising not ensuring standard are met .
Legislators have asked if the budget request will offer enough effort to help fight problem gambling in Ohio. Regulators pointed out that the Ohio Lottery Commission, the Ohio Department of Mental Health and Addiction Services, and officials are working together to ensure player protection.
One option is the Time Out Ohio program. This program offers exclusion options for players within a wide range of gambling services. Players can utilize the program to take a break and try and curb any potential gambling issues.
Regulators want to see how the industry continues to operate and if the numbers grow higher for gambling problem calls, then additional steps can be taken to assist. It will be interesting to see how the calls evolve and if more is needed to combat a major gambling problem in the state.
About the Author