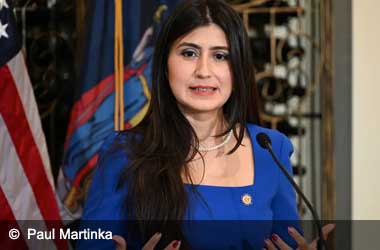 Summary:
Cohen needs legislative approval to start any project next to Citi Field.
Senator Ramos has no plans to introduce a bill yet.
Locals are not happy with the idea of a casino.
It seems that a plan which a recent survey showed support for bringing a casino to Citi Field is coming to a grinding halt due to one senator's actions. Senator Jessica Ramos has announced she will not introduce a bill in the last weeks of legislator to help promote the project.
Met's owner, Steve Cohen needs approval from legislators to being a project at a location near Citi Field.
The Locals Do Not Approve
It seems that Ramos is doing her due diligence and listening to the constituents on the matter. She hosted a town hall recently and found the those who live in the area are not ready to see the parkland become a casino near Citi Field.
The lots located around the Met's stadium and other property are considered parkland. The land was added to the Flushing Meadows-Corona Park in 1939. Two months ago, Assemblyman Jeffrion Aubry introduced a measure that would allow Choen to redevelop parking lots around the stadium into a casino.
However, the legislation cannot become law until the senate is on board and the governor. Since Ramos is a local senator to the project, she has leverage over designation. This is the first step Cohen needs to complete to get going and it's not happening any time soon.
Listening to the People
It's funny to note that Ramos is actually listening to what the people she represents want to see happen in the local area. According to the senator, around 65% of the people who spoke during the recent session are not in favor of the casino.
The current legislative session ends in June and the commission in charge of issuing the three available downstate licenses for a casino has yet to awarded a single license. A representative for Cohen has stated that input on the redevelopment project from the Senator and the local residents will continue.
Cohen who has been accused of slowing down New York City FC stadiums plan, has reportedly worked closely with Ramos and has considered her input an important part of the project. They will continue to partner with her and the locals to incorporate feedback on the project. An open dialogue with the community is reportedly on the table and the process is being as transparent as possible so the public will be in favor of the project going forward.
As of right now, it looks like major changes or concessions are going to be needed if Ramos and the locals are going to get on board with the New York casino plan.
About the Author