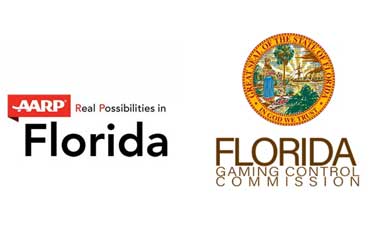 Summary
Dozens of facilities are operating illegally in Tampa Bay
Gaming regulators are working to press charges against illegal operators
Seniors should be aware of these facilities and avoid them.
Illegal casinos are prevalent in the state of Florida and it seems that senior citizens are falling prey to these unregulated venues. Known as internet cafes, game rooms, and arcades, the gaming facilities provide services to players, including the elderly, but are not a valid form of entertainment in the state.
The local AARP and Florida Gaming Control Commission are working hard to provide information to seniors so they can avoid these illegal establishments.
Slot Machines Instead of Arcade Games
Businesses that offer casino gambling are becoming quite common and are being added across the state. Such venues have signage that say they offer arcade games, but once you go inside, you find slot options. In Florida, legal slots are only available within tribal lands where services are approved. There are also licensed establishments spread throughout Broward and Miami-Dade counties.
Despite the laws of the state, there are dozens of illegal facilities in the Tampa Bay area. The sites have been offered for decades and are able to withstand any effort to shut them down.
The arcades allegedly prey on the aging and vulnerable adult population as they are commonly placed in communities where retired people live. Some even promote services for seniors, designating the facility as a 'senior club'.
This type of facility does not offer any form of consumer protection for the player. If something were to happen, such as nonpayment on a win, the player has no course of action. There is no regulator in place to help with any issues that may arise.
Providing Insight into the Illegal Facilities
Because of the many seniors being affected, the AARP and Gaming Commission have produced a list that showcases signs of an illegal establishment. Seniors should avoid slot games that are operating off tribal lands or in the Broward/Miami-Dade counties. Any business that is providing sports betting or prizes for wagering is considered illegal.
The Gaming Commission would like to see the public turn in any facility that does not have a license for such operations. Individuals can contact the local police or file a complaint with the Commission online or via telephone.
The Commission plans to press criminal charges against any owner of a gambling facility that is not licensed. The regulator is not concerned about charging gamblers but does want the public to know that it is illegal to wager within any facility that does not have a license to offer services.
A map has been provided by the Commission as well for every legal venue and pari-mutuel property in the state. Seniors can easily use the map to find local options for gambling to stay safe and protected.
About the Author