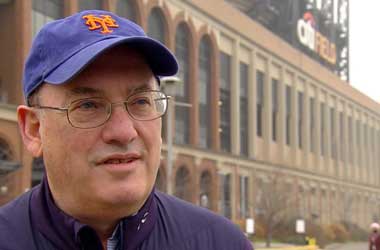 Summary
Cohen may be eyeing redevelopment near Citi Field and in search of a casino partner.
Hard Rock and Las Vegas Sands Corp. appear to be in the running.
Only one casino license may be up for grabs if two current slot parlors obtain the other two.
Owner of the New York Mets, Steve Cohen, is said to be vying for one of three commercial casino licenses up for grabs in downstate New York. Reports indicate that Cohen is working on establishing the groundwork by getting close to officials of Queens and Mayor Eric Adams.
Cohen is reportedly trying to find a casino partner and is considering redeveloping areas near Citi Field. A report by the New York Post indicates that the MLB team owner is working with Union Gaming to choose a partner, with Hard Rock and Sands Hotel and Casino as contenders.
Three Commercial Casino Licenses Up for Grabs
Right now, there are three commercial casino licenses up for grabs in the downstate area. Developers and gaming operators are all vying for a shot at opening a casino near New York City. Aqueduct in Queens is a slot parlor operated by Resorts World/Genting and Empire City at Yonkers is operated by MGM Resorts, both offering Class II gaming.
It is expected that these two venues will earn a license. This leaves only one for a brand-new venue. Sources indicate that Cohen is heavily lobbying to be selected as the single license holder, if the slot parlors grab the other two.
Cohen is currently the CEO of Point72 Asset Management. This is a hedge fund in Connecticut. The chief of staff and head of external affairs for Point72 is Michael Sullivan, a trusted associated of Cohen. Sources have said that Sullivan has been hanging around Mayor Adams and has been connected with lobbying efforts for a casino license.
The Mets owner and his associates will need to continue to meet with elected officials if they want a shot at winning a casino license, plus be given the opportunity to build a venue. Supposedly he has already met with several top officials in an attempt to get the ball rolling on his project.
Moving Forward with Licensing
The New York Gaming Commission will appoint people to a casino sitting board by early October, based on state law. After the board is created, a 90-day period will take place where submitted bids will be reviewed.
Those interested in obtaining licensing will need to win a two-thirds majority from the six-member advisory board from where the proposed New York casino would be situated. The governor, mayor, borough presidents, senators, and assembly members will have a chance to appoint individuals to such boards.
Unless the proposed casino property is state-owned, any plans must be approved by the city via a land-use review and the city council.
About the Author