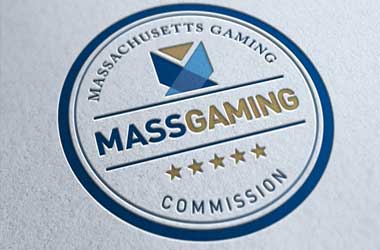 Summary
Wynn Resorts wants to build a new poker room and betting parlor.
The referendum might conflict with Encore's plans.
The commission might not have jurisdiction over the new facilities.
Gaming regulators in Massachusetts are reviewing the 2013 referendum that was passed in Everett to allow the creation of the Encore Boston Harbor casino. Legal concerns have arisen as to where gaming is allowed specifically in the region.
Wynn Resorts would like to expand Encore Boston Harbor casino to across the street with a new development that would include a poker room and second betting facility.
Clearing Up Any Confusion
The Massachusetts Gaming Commission wants to be sure that the referendum from 2013 covers the proposed plans of Wynn Resorts. The company wants to build a new property across from the resort. It would be home to a new poker room, sportsbook, nightclub, parking garage, theater, and additional services.
In March, commissioners ruled that the previous plan by Wynn would not be an official gaming establishment. Because the facility was not going to have gaming, it would not be under the jurisdiction of the commission.
Now, Wynn has decided to change its plans and wants to include sports betting and poker gaming. This of course would require the facility be under supervision by the regulator. However, the decision would bring gaming into uncharted waters and those in charge want to ensure that the option is legal.
No Word on Expansion
The casino gambling law in Massachusetts does not mention anything about expansion of gaming beyond the existing facility. The proposal is causing confusion among members of the commission as they are not sure if the new property would be allowed under current state law.
The original proposal was gaining the green light because the commission did not need to be an overseer since the property was not going to include gaming. Now, that has changed. The regulator must now decide if the language of the referendum from 2013 means gaming should only be allowed in the current location or if the approval by the voters recognizes Wynn's casino license in a general manner.
The gaming law of the state did require referendum language to describe the proposed location. The law also says that if the majority of voters approve of the referendum, then the host community would be voting in approval of the applicant's license.
The decision will now be based on whether the members of the commission decide how the law should be interpreted. Does it mean a specific piece of land, or does it mean the overall license? It will be interesting to see what the members decide and if Wynn Resorts will be allowed to move forward with its plans.
About the Author