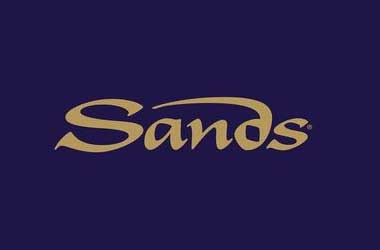 Las Vegas Sands Corp. is facing a massive $12 billion lawsuit in Macau that was filed by its former partner Asian American Entertainment Corporation (AAEC) which is spearheaded by Taiwanese tycoon Marshall Hao.
The lawsuit claims that Sands Corp. hedged on its partnership deal with AAEC in pursuing a Macau casino license back in 2001 and at the last minute dropped them and joined forces with Hong Kong based Galaxy Entertainment to pursue a Macau casino license.
AAEC is pursuing as much as 70 percent in profits from Sands Macau which operates multiple casino resorts in Macau. Ho is going after profits from 2004 to 2022 and estimates that it needs to get close to $12 billion. We must point out that AAEC had earlier filed a lawsuit in America in 2007 but the same was dismissed by a U.S court due to the statute of limitations and other procedural terms.
AAEC went ahead and filed a similar lawsuit in 2012 but this time did so in Macau. This lawsuit has been progressing rather slowly over the years but Ho pointed out that AAEC has been winning all of the small decisions in this case in the past years and is confident that when this case goes to trial on June 16, things will work out in favour of AAEC.
Ho said they were confident in the Macau judicial system and was waiting for a final decision to be made in this case.
Tough Times For Sands Corp.
The last 18 months have been difficult for Las Vegas Sands Corp. They lost their founder Sheldon Adelson in Jan 2021 and have also seen their revenues plummet due to the COVID-10 pandemic. Sands Corp. also announced this year that they were selling all of their Las Vegas casino resorts and would concentrate on the Asian gaming market.
Sands Corp. recently released its annual report and mentioned that its management team is not able to determine at the moment how this lawsuit will turn out and was unable to give a number as to what possible financial losses they would incur, if they ended up losing this lawsuit.
Sands Corp. has a massive presence in Macau and derives the bulk of its gross gaming revenues from its Macau operations. The casino operator has to re-apply to renew their Macau casino license through a public tender in 2022.
About the Author