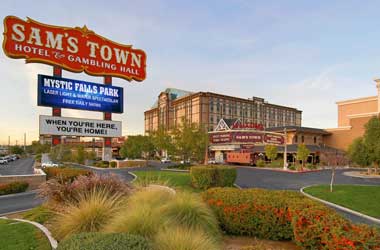 Summary
Police are trying to locate a suspect in a random casino stabbing.
The suspect is believed to be in his 20s and stabbed the victim several times.
The victim was taken to the hospital with non-life-threatening injuries.
When visiting a casino, most players expect to have a few drinks and play a few slots or table games. No one expects to be assaulted or attacked, but it can happen. An elderly man was recently stabbed in Las Vegas after visiting the Sam's Town Casino.
The attack appears to have been random and thankfully the man was not seriously injured. Police are now searching for the attacker as he fled the scene after the incident.
Details of the Stabbing Attack
The elderly man was visiting the casino near Boulder Highway and Nellis Boulevard just before 10 pm last night when the attack took place. According to Las Vegas Metropolitan Police, the man was gambling inside the casino when a young man appearing to be in his 20s approached him.
Without warning, the younger man stabbed the victim five or six times. Lt. David Gordon says that the attack took place within any apparent provocation from the victim. After stabbing the elderly man, the assailant then ran outside the casino and was seen heading towards Boulder Highway.
Police are still investigating and hoping to locate the attacker. The victim was transported to the local hospital, with health care officials stating his injuries were non-life-threatening. We expect more details to be provided regarding the incident in the near future.
Additional Criminal Activity at Sam's Town
The recent stabbing is not the first incident involving Sam's Town Casino in recent months. Back in January, it was announced that a man named Wattsel Rembert IV was arrested for the shooting death of a man at a bus stop just outside the casino.
Thomas apparently was involved in a verbal dispute outside the casino, and it ended in the attacker pulling a gun and shooting Nicolas Thomas. After the shooting, the victim ran inside the casino to seek help. He instantly collapsed once inside the venue.
Police began looking for the assailant and ended up in an exchange of gunfire with the individual in an apartment. Another man named Isaiah Tyree Williams was inside the apartment and was killed in the incident. Two police officers were shot in the exchange.
Despite the incident, players are still frequently visiting Sam's Town Casino. As always, it is recommended that players be aware of their surroundings and leave a venue with a friend or family member. If you are alone, ask security to walk you to your vehicle if you feel at risk. Never have large amounts of cash on your person as this makes you vulnerable to attack otherwise we recommended trying some of Nevada Online Casinos from the comfort of your sofa.
About the Author