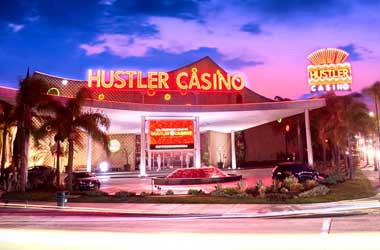 Summary
The shootout took place during an armed robbery of an armored vehicle at the casino.
Two guards were fired upon with one now in the hospital.
The assailants were able to get away with an undetermined amount of cash.
On Thursday morning, an armored vehicle arrived at the Hustler Casino in Gardena, California as it normally would, but this time was greeted by gunfire. As two guards got out of the vehicle to conduct business, they were fired upon by at least two people in the parking lot. The incident left one guard injured by gunshot wound.
Details of the Casino Shootout
The details of the incident at Californian casino are few and far between as it just recently occurred. Police were able to speak with a witness to the crime and the individual said he saw a group of people get out of a car and walk towards the casino. The individual had a gun and moved toward the armored vehicle. After shooting at the guards, the assailants were able to get away with money. It is unclear as to how much was taken.
As the shootout was taking place, people nearby were running for cover. The guards were fired upon as soon as they left the vehicle and really seemed to have no time to react. At least two armed individuals are said to be involved in the attack.
One of the guards was hit while the other had cuts and scrapes from taking cover. The injuries do not appear to be life threatening, though the guard who was shot was taken to the hospital. Police arrived on the scene and searched the area but have not been able to find anyone connected to the incident as of yet.
Casinos a Hot Target for Robberies
It is not uncommon for a casino to be a target of a robbery due to the amount of money that flows in and out of a gambling facility. In most cases, an instance of a robbery at a gaming venue will include a player and not an actual armored vehicle.
Players must be vigilant and aware of their surroundings as they enter or leave a casino with a large sum of cash. Armored vehicles are known to be targets of criminals, but such instances generally take place at banks or other financial institutions.
It will be interesting to see if the individuals involved in this crime are captured and if they targeted the casino due to knowledge of the armored vehicle's arrival or if the incident was a spur of the moment decision. It is unclear as of now if this was a planned attack.
About the Author