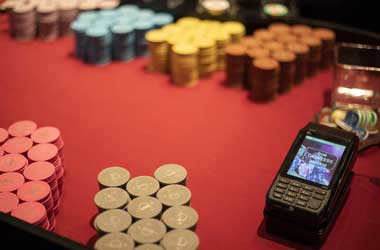 The COVID-19 pandemic has changed a lot of industries as the lockdown and social distancing measures have forced both businesses and individuals to adopt. The land based casino industry has suffered significantly during the last 12 months and are looking for ways to innovate and continue to do business in these challenging times.
Land based casino operators are looking to implement cashless transactions to limit human interaction and companies like Sightline Payments are stepping up to help gaming operators.
Omer Sattar, co-founder and EVP of strategic initiatives for Sightline Payments envisions that three out of four casinos in the U.S will be using cashless payment systems with a few years. The top land based casino operators will look to adopt cashless payment technology at the earliest.
Sightline has already been working with several of the top gaming operators to see how cashless payments can be made possible. These include Wynn Resorts and MGM Resorts International. The focus has mainly been on making cashless payments possible for sports betting, which is an emerging market for gambling in the country.
Sightline's Play+ Program is already working with Bank of George so that William Hill and BetMGM mobile account users can easily load their accounts. They don't even have to go to a casino or physical location to load up. They simply use their prepaid card to add money to their account.
Sightline Payments
Users only have to pay a $4 fee for every $100 loaded to their mobile account. Their prepaid card, which is active on the Discover credit card network, is already a debit card and can be used for other purchases and not just for loading up the account.
Cashless Loyalty Program
Sightline Payments is thinking of taking the concept to the next level and working with one of the big operators on the Las Vegas Strip to introduce a cashless system for loyalty program payments. This means that customers can pay for their entire casino experience without even touching a physical dollar.
Sightline hopes to develop the concept enough that future casinos would only require customers to show their smartphones to start gambling. This eliminates the need for any physical money changing hands, reducing the chance of infection. A lot of customers are now more comfortable with contactless payments and the top land based casino operators know that they need to adopt this technology especially in light of COVID-19.
About the Author