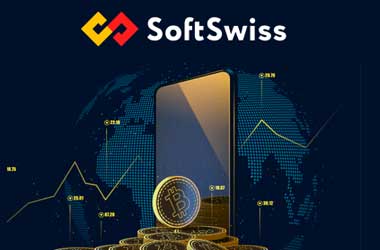 Provider and aggregator of top-quality online games, SoftSwiss Game Aggregator, in its latest industry report, has mentioned that there is a three times increase in the value of cryptocurrency based gambling traffic in 2020, compared to the prior year.
Unsurprisingly, Bitcoin is the frequently used crypto in online gambling. Specifically, the numero uno crypto accounts for 90% of crypto payments. Ethereum (ETH) and Litecoin (LTC) represent the rest 10% of crypto revenues.
A study of the data gathered by the company indicates that cryptos are currently being utilized throughout the world, and that there is a noticeable rise in the crypto users, mainly in Canada, Russia and Latin America. Even though the aforementioned 3x increase in the use of crypto is a bit surprising, reports of Bitcoin esports betting gaining momentum across the globe is not.
Several world class online game facilitators such as LuckBox, Loot.bet and Unikrn have acknowledged considerable rise in the crypto revenue last year. This parallels with the sharp rise in the amount spent on esports betting last year. It is now amply clear that Bitcoin and other cryptos are gaining mainstream adoption and widely utilized by bettors and online gamers.
Andrey Starovoitov, COO (Chief Operating Officer) at SoftSwiss Game Aggregator, opined that the king of cryptocurrency is 'no longer exotic'. He anticipates a large number of online gaming firms to accept cryptos, in addition to casino operators.
The report further strengthens earlier claims that gamblers involved in esports betting with cryptos as mode of payment tend to make high risk bets in comparison to those using fiat currency.
In fact, a study conducted by Loot.bet indicated that if a gambler places a bet on esports platform using fiat money, then an identical bet made by another client using Bitcoin or altcoin is likely to be double in value.
Additionally, the study also identified that along with esports betting, several users also utilized their preferred cryptos to take part in esports slots games as well. A notable feature of this rise in the use of cryptos for esports betting is that people of a specific age group are leading this way of betting.
Last month, a document published by Spanish banking focused web page 2gether disclosed that 56% of its crypto users fell in the age group of 26 to 45. Furthermore, 77% of crypto users were male and white-collar professionals, for example engineers, accountants and lawyers. For crypto enthusiasts, the study report revealing the rise in popularity of cryptos was not surprising.
However, crypto enthusiasts and online gaming firms are closely monitoring to understand growth of cryptos and the speed of mainstream adoption. Understandably, the growth of Bitcoin and altcoins in online gaming arena has just begun.
About the Author