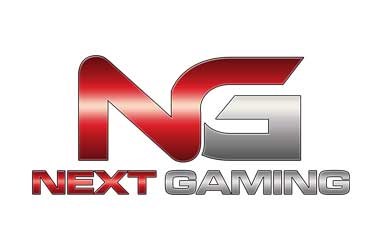 Next Gaming which is most famous for creating skill-based slots, has combined forces with video game developer Taito to launch a mobile eSports game based on the 1994 Taito game "Bust-A-Move".
Next will convert Taito's original Bust-A-Move game into a skill-based game and will have it ready for casino floors by the end of 2020. Currently, Next is offering an adapted version of this game for Celer Network's mobile eSports platform, called CelerX which is available in the U.S as well as Canada. Next also has plans for the game to go international before 2021.
The mobile game is a departure from Next's slot games, which require a combination of skill and luck to win. Bust-A-Move is a pure skill game where players can compete with one another in leaderboards and tournaments.
Next Gaming, LLC

Next's foray into the mobile gaming scene was driven by the industry's soaring revenues, expected to top $100 billion in 2020. Next CEO Mike Darley admitted that the casino gaming industry has been heavily hit by the COVID-19 pandemic. However, eSports, especially in the mobile realm, has continued to be popular among players. Darley noted Next's entry into the industry is a way for the firm to grow despite the pandemic.
Darley said that the initial figures for their game are promising, with Bust-A-Move ranking in the top 50 downloaded games among the thousands available on the platform. Darley has said that their partnership with Taito was never meant to be limited to just casino games, but also to include mobile eSports games and online casino games.
Darley noted that their Bust-A-Move mobile eSports game does not employ a random number generator, which allows it to be marketed in 37 states across the U.S as well as Canada. The game can be played for real money due to its status as a skill game, rather than a gambling game.
Next Plans To Release Slate of Mobile Games
Next's partnership with CelerX came out after CelerX executives approached Darley about developing a real money skill game for their platform. Darley said that casinos will gain revenue from their game in a similar way to poker games, with the venue hosting the game getting rake from the participating players.
Currently, Next plans on introducing their slate of arcade-style games to Las Vegas casinos soon after field trials conclude. California, Oklahoma and New Mexico will also have these games soon. The games set to be released in addition to Bust-A-Move are Arkanoid and Space Invaders, as well as Next's original property Zforce.
About the Author