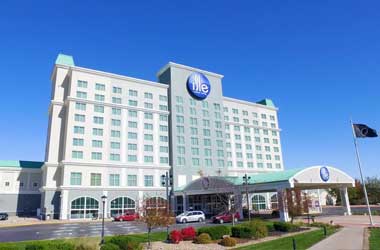 Summary
The attack took place in January 2021.
Attorneys for the plaintiff requested a verdict of $1.98 million.
Damages were provided for past medical expenses, and additional requests.
An Evansdale man has received a large compensation package after a juror ruled in his favor regarding a casino attack case in Waterloo, Iowa. Montana Gunhus, age 36, was attacked last year by a casino patron at the Isle Casino Hotel in Waterloo. The plaintiff requested $1.98 million in damages and was awarded $1.7 million.
Attorneys representing Gunhus pointed out that the casino was gambling with the safety of the public and they will take your money but won't protect you. The verdict will see Gunhus receive payment for pain and suffering along with medical expenses and other needs.
Details of the Case
What happened back in January 2021 at the Iowa casino? According to testimony in the case, Gunhus found a player's club card while visiting the casino. It was for the wife of Damond Williams. The card was inside a slot machine and Gunhus decided to use it, spending $100 in fan play credit.
Williams reported the card missing and staff members of the casino ere able to find it had been used. They located Gunhus and he was approached by security. At the same time, Williams decided to approach, and he attacked Gunhus from behind.
In just 25 seconds, Williams was able to kick and punch the victim 15 times. After the attack, Gunhus was treated by medical professionals. He was found to have facial fractures and is now blind in his right eye.
Attorneys for the victim say the casino is liable because staff members did not try to help Gunhus while he was being attacked. The business reportedly has a hands-off policy when it comes to physical confrontations.
The attorney for the casino says that Williams should be responsible for Gunhus injuries, and not the casino. The staff members did not intervene in the beginning between the two men because they didn't know that Williams was going to attack. The hands-off policy then kept them from pulling the two apart during the attack. This resolution of the case has come after Las Vegas Execs have reiterated that safety and security remain a top priority.
Gunhus Receives $1.732 Million in Compensation
Since the jury ruled in favor of the plaintiff, he will receive just compensation. A total of $32,314 will go towards medical expenses while $50,000 will be provided for loss of mind and body. An additional $550,000 is provided for future loss of mind and body.
And additional $1 million was awarded for future pain and suffering with $100,000 added on for past pain and suffering. The jury decided to give each of Gunhus' children $15,000 for loss of parent consortium, which amounts to $45,000 in total.
About the Author