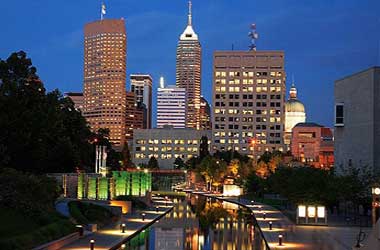 Indiana Senator Jon Ford has revealed that he is already hard at work on the language for the state's upcoming online casino bill, which he estimated could debut by 2021. Ford cautioned that delays are still possible with the bill, given that the current COVID-19 pandemic has slowed the pace of the State Senate.
Senator Ford believes that online gambling is the next step for Indiana's casino industry, as their brick and mortar casinos are presently still limited to just 50% of their normal capacities before the pandemic. Indiana has yet to release details on when their legislature's will hold their next meeting.
Ford noted that the timing of the next meeting could decide whether he will be allowed to finish the bill, or be limited to working on just the budget.
Ford's idea for online casinos mirrors the state's nascent online sports betting industry. All 13 Indiana casinos and racetracks with casinos—called "racinos" —will be permitted to apply for a license from the Illinois Gaming Commission (IGC), which serves as the state's gaming regulator.
Indiana casinos are allowed up to three mobile partners, giving them the capability to offer as many as 39 skins to customers. Ford stated that he is considering limiting online casino skins to just two or three per casino, but admitted he still had much to ponder on the issue.
Ford also said that the permitted online casino games will follow the lead of legislated markets like Michigan, Pennsylvania, and New Jersey. Most of these games are virtual renditions of classic table games found on brick and mortar casino floors.
While many punters in Indiana are rejoicing at Ford's latest online casino update, Indiana's poker players may have to wait a little longer to play online at home. Ford said that online poker could be a tougher sell to his colleagues, but assured poker fans that if his colleagues push for it, he will definitely include it in his bill.
Online Betting Legalization Will Help iGaming Legalization
Indiana's online sports betting industry went through similar struggles during its time on the docket. Ben Smaltz, the House Public Policy Committee Chairman, removed mobile wagering from the Senate bill, which passed without it in the House until Ford stepped in to include it once again. The amended bill passed in 2019.
Indiana recently passed the $1 billion milestone on overall sports betting handle in July 2020. Ford believes that the success of online sports betting could help convince his fellow lawmakers to work on legalizing online casino games next.
About the Author