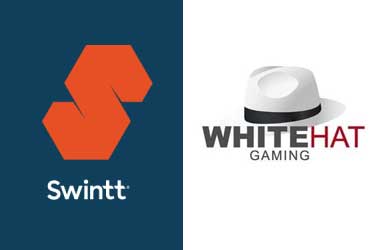 Swintt, a newcomer in the online casino industry has closed on a distribution deal with White Hat Gaming. Swintt's game library will now be available on White Hat Gaming's online gaming platform.
The deal will provide Swintt access to White Hat Gaming's client roster of online casino brands that use their platform, providing Swintt with a platform on the global stage. Swintt's library is comprised of more than 30 games. All 30 will go live on White Hat Gaming's platform. The deal between the two firms also involved the integration of exclusive live casino games that have been popular in select European markets.
Swintt is a recent addition to the online casino industry. The company was launched in 2019 and is looking to make a name for itself and compete with firms such as Playtech and NetEnt. Swintt has since assembled a diverse game roster of RNG-based as well as live casino games.
Swintt which is based out of Malta was granted a B2B license from the Malta Gaming Authority (MGA) earlier in 2020. Since then, Swintt has acquired multiple assets including live dealer and game development studios. Swintt is a representative of the Glitnor gambling group's B2B division.
Swinnt
David Flynn, the CEO of Swintt was thrilled to be able to partner with White Hat Gaming. Flynn said that White Hat Gaming is renowned in the industry for its software platform, which serves as the foundation for many online casino brands in the market. Flynn also stated that he and his firm are happy that their content suite will become more widely available to consumers through White Hat Gaming's network.
White Hat Gaming Portfolio Expands
Andreas Söneby, White Hat Gaming CEO, expressed similar sentiments. Söneby said that Swintt has made tremendous progress in such a short time, which he said was due to Swintt's highly diverse product suite. Because of Swintt's extensive selection of high-quality online casino products, Söneby said he was confident the new Swintt games on their platforms will bring in more player for their clients.
White Hat Gaming is an online gaming platform that provides end-to-end services for online casinos. Some of these services include player account management, content management, digital wallet technology, fraud detection tools, and CRM integration.
White Hat Gaming also serves as an aggregator for online gambling content. White Hat Gaming's roster of more than 100 online casino game developers and providers are made available to its clients and their online casino brands.
About the Author