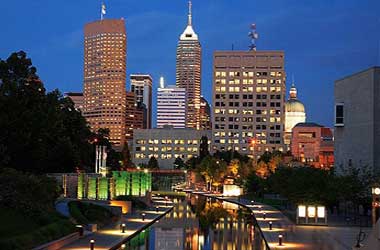 A new bill in Indiana is proposing to do away with the $3 admission that is currently charged by the state's casinos and replacing it with additional tax that will be levied on the operators' gaming revenue. The move has not been well received and there has been opposition from local communities who fear a decline in their revenue.
Introduced by State Representative Todd Huston, House Bill 1350 proposes to remove the admission fee and in its place levy additional 3 percent tax on a casino's gross receipts. The state currently has 10 riverboats, one land-based casino and two racinos.
If the bill is passed, local communities in Northwest Indiana and across the state will see a drop in revenue from casinos as they will lose the tax on admission fees which is assured. The state levies tax on casinos in the range of 15 and 40 percent depending on the gross receipts of the facility.
Huston believes that removal of the admission fee will help increase foot traffic to the casinos and consequently hike gaming revenues. However it is not proven that improved visitation leads to an increase in revenue according to a local media report. The report pointed out that while the Blue Chip Casino located in Michigan City was second in terms of admissions, it was fifth in terms of total wagering taxes.
Currently Indiana casinos bring in around $48 million per year to local governments, but under the terms of Huston's bill there would see a drop of nearly $18 million. According to industry experts, by 2021 local governments would lose $6 million a year collectively due to the tax amendment.
As per Huston, the bill will encourage casinos to invest into their property. He has stated riverboats and casinos need more funding to improve their facilities particularly given the rising competition from casinos in neighboring states. Northwestern Indiana riverboats largely target the Chicago market, but with Illinois lawmakers contemplating the legalization of gaming in the state, Indiana's casino revenue might be threatened.
The state's new governor Eric Holcomb replaced Mike Pence who left the position to become the current U.S. Vice President. Pence had largely maintained an anti-gambling stance but Holcomb is seen to be more gaming-friendly. In addition to Huston's bill, another piece of legislation in circulation is with regards to approval for a land-based casino in the region of Terre Haute.
Full House Resorts, a Nevada-based casino company that operates the Rising Sun Casino in the state has expressed interest in setting up a gaming facility in Terre Haute if the bill is approved.
About the Author