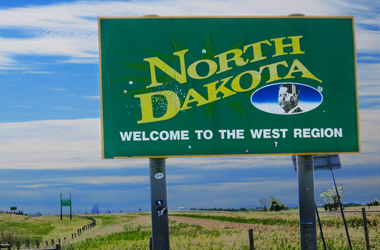 A new bill in North Dakota is proposing to ask voters to support the introduction of up to six state-owned casinos in the state. Sponsored by House Majority Leader Al Carlson, the bill is seeking approval for amending the Constitution to legalize gambling in the state. If passed, the question will be put to vote during the state's 2018 primary elections.
Currently state law prohibits any game involving chance as well as other forms of gaming, but permits the operation of a multi-state lottery and gaming events by charitable organizations. Casinos on tribal reservation lands are allowed under federal law. There are over 10 such casinos in the state
According to Carlson, the bill has a higher chance of success now especially in light of voters giving support to the recently-passed medical marijuana bill. Some opposing legislators are however pointing out that the new proposal could adversely impact tribal casinos
In a statement Rep. Marvin Nelson said,
We could have put gambling into the cities years ago through cooperation with the tribes, but that was a choice that was made not to do that. So now to come and short-stop them seems mean-spirited.
The district represented by Nelson includes the Turtle Mountain Band of Chippewa Indian Reservation, which has the Sky Dancer Casino on it. North Dakota is looking to boost state revenues with the proposal. But according to a recent article in the National Conference of State Legislatures, gambling represents only around 2 to 2.5 percent of most state budgets.
According to Carlson, gaming is already prevalent across the state, and making the industry legal would ensure that the state has some control over its operations. As per the bill, revenue collected from casinos will be sent to the state general fund. Carlson has said that he will be soon introducing an amendment that will specify that a portion of the revenue will go towards behavioral health services along with tax relief.
The bill states that a casino cannot be set up within five miles of a city having population of over 5,000 nor within 20 miles of a Native American reservation boundary. A Casino Gaming Commission has also been proposed and will comprise of seven members appointed by the governor, attorney general, state auditor, and legislative leadership across parties.
Henry LaDue, chairman of the Trenton Indian Service Area highlighted the worries of the tribes, stating that the introduction of statewide casinos would have a devastating impact on tribal casinos.
About the Author