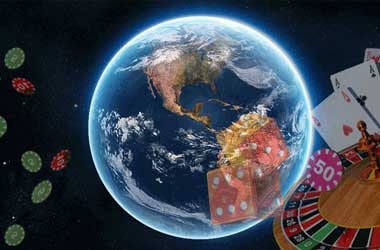 Since the dawn of time, gambling has been a popular pastime for humans. Gambling stimulates the production of dopamine in the brain, a scenario comparable to the influence of addictive drugs like nirvana and heroin.
The impulse evokes the senses, resulting in a feeling of enjoyment and fulfillment. Gambling also serves as a getaway from daily stress and monotony.
Furthermore, gambling, apart from providing entertainment and blind luck, also fosters a feeling of togetherness. Also, gambling has evolved into a sophisticated and fashionable kind of amusement in the present era.
Legalized gambling also provides revenues to governments by way of tax income and rewards for gaming sites and communities. Hence, legal gambling has been increasingly popular in a number of nations, including the United States, in past few decades. The reality that more than 80% of American adults bet at least once in a lifetime reflects the appeal of gambling in the country.
Despite the COVID-19 situation, the worldwide gambling industry, which was anticipated to be worth $711.4 billion in 2020, is expected to expand at a CAGR of 3.6% to reach $876 billion by 2026. One of the report's sectors, lottery, is expected to grow at a 2.8% compound annual growth rate (CAGR) and reach $372.6 billion by the conclusion of the analysis period. After a detailed examination of the pandemic's commercial effects and the resulting economic crisis, the betting sector's growth is updated to a 4.40% CAGR in the next seven years.
The US market is expected to reach $262.4 billion by 2026, while Asia-Pacific is expected to hit $322.4 billion. Tourists and locals are important income generators for brick-and-mortar casinos, therefore revenues have dropped during pandemic period. Unemployment and lower consumer disposable income are also stumbling blocks to a quick recovery. Furthermore, because slot machines in venues such as hotels and airports account for a substantial portion of gambling income, their closures have an impact on revenue production in these regions. In compare to the past year, lockdowns have led to huge income losses.
The gambling market in the United States is expected to be worth US$262.4 billion this year. By 2026, Asia-Pacific (including China) is expected to have a market size of US$322.4 billion, growing at a CAGR of 4.4% over the research period. Canada and Europe are two additional important geographic markets, with growth forecasts of 3.1% and 3.5%, respectively, throughout the study period.
The time after COVID-19 will provide interesting prospects for mobile gambling. Mobile gambling is a tempting choice for gamers since mobile devices provide advanced features and are simple to use. Because the bulk of casino game providers provide a wide range of alternatives, players may use these platforms at any time and from any place without having to wait for their systems to boot up. Mobile technological advancements, along with greater access and connection, have allowed a huge number of players to partake in remote gambling. Mobile gambling is likely to arise as a rapidly increasing market, thanks to the quick transfer from console to mobile.
The United States, Canada, Europe, and Asia-Pacific are expected to fuel the global casino sector's 3.7 percent CAGR. By the end of the study period, these regional markets, which had a combined market value of US$116.3 billion in 2020, will have grown to US$149.9 billion. Asia-Pacific (including China) is expected to develop at the quickest rate in this group of regional markets, reaching US$34.5 billion by 2026.
About the Author