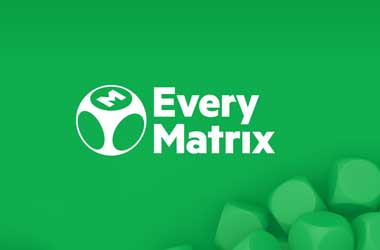 The U.S real money online gaming market is growing at a rapid rate and gaming operators are looking to capitalize on this growth. This is the reason why so many new operators are hoping to enter the market and existing operators are looking to expand their market share.
The latest entry is EveryMatrix who are entering the U.S. market by teaming up with payment platform provider PXP Financial Inc. to provide the best possible experience for their potential customers.
EveryMatrix is a reputed online casino and sportsbook software provider that has a successful presence in other countries. The company's partnership with PXP Financial is significant because it gives it access to more than 200 alternative online payment methods and financial services for any customers it has. It won't just be for the U.S market as the partnership is global and should benefit multiple markets.
PXP Financial now processes transactions for EveryMatrix in 11 U.S states, thanks to its licenses. The company plans to get five more licenses in the future. Thanks to the gateway services of the payment provider, it will now have full coverage of the U.S market.
EveryMatrix moving into the U.S online gambling market is the latest European operator attempting to get a piece of the U.S gaming market. It started its expansion by applying for a New Jersey supplier license for its CasinoEngine aggregator in the fall of 2020. In April, this application was approved by the New Jersey Division of Gaming Enforcement.
Happy To Provide The Best
With the New Jersey application process completed, EveryMatrix is now keen on quickly expanding into other US states. Erik Nyman, President Americas at EveryMatrix is excited about the move. He said the company is looking to provide a top notch experience to players in the U.S. Nyman is also very happy with the partnership with PXP Financial.
PXP Financial CEO Kamran Hedjri is also happy with the partnership. He notes that both companies share the same mindset and said PXP Financial will complete its integration into the EveryMatrix platform later this year. With this partnership, EveryMatrix customers can be assured that their payments will be processed seamlessly.
EveryMatrix continues to make big strides to expand both in the U.S as well as other international markets. The company recently finalized a partnership with the Kindred Group that will allow it to provide content in the U.S and other countries where Kindred have a presence.
About the Author