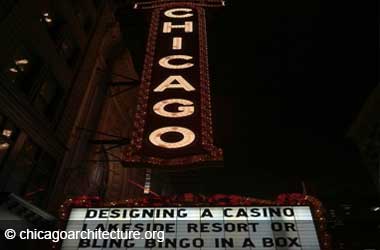 The top gaming operators have been eager for years to get access to develop a casino resort in Chicago.
They now have the opportunity to do exactly that as Chicago put out a request for proposal (RFP) earlier this month inviting interested bidders to submit a proposal for a casino license in Chicago.
MGM Resorts was expected to be one of the frontrunners to get the casino license but MGM CEO Bill Hornbuckle surprised a lot of people this week when he announced that MGM Resorts will not pursue a casino license in Chicago. Hornbuckle claimed that the tax procedures in Chicago were too complex and MGM would prefer to focus on its Las Vegas properties.
wttwchicago
Chicago Mayor Lori Lightfoot had her office release a statement saying that they would have been delighted to see MGM Resorts submit a bid for the casino license but understood that each casino operator had their own plans and priorities. The Mayor's office reinforced their belief that they expected all of the top casino operators to send in a proposal.
Given the fact that MGM Resorts has now dropped out, it makes the bidding process a lot more interesting as one of the big names is no longer in play. The Mayor's office called the Chicago casino license proposal a once in a life time opportunity and said that they were expecting outstanding proposals. Interested operators have time till August 23, 2021 to submit their proposals.
Top Operators That Could Submit A Proposal
Chicago is home to over 9.5 million residents, making it one of the biggest gaming markets in the country that is yet to be tapped. More than 60 million visitors come to Chicago every year and the proposed casino resort is expected to boost those numbers. The big question for most casino operators is with regards to the location of the proposed casino as that is yet to be determined.
Some of the top operators are keen to develop a casino within city limits while Mayor Lightfoot said she prefers for the casino to be developed on the outskirts as these locations could use an economic boost. The top casino operators that are expected to apply for the Chicago casino license include Hard Rock International, Wynn Resorts and Rush Street Gaming which is based out of Illinois.
About the Author