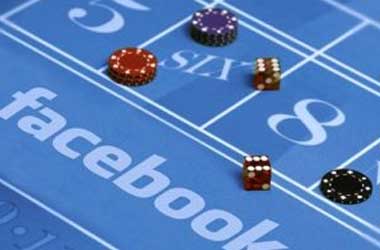 Alaskan authorities have claimed that illegal online gambling activities have surged in the state since the COVID-19 lockdown.
One of the primary ways that illegal gambling is taking place in Alaska is through Facebook groups.
Millions of Alaskans started spending more time online and on social media sites during the lockdown.
Multiple Facebook groups experienced a wave of new members who were looking to make friends, have fun and play real money games.
Facebook groups turned out to be the perfect platform for making this happen and even though the lockdown has been lifted, these groups continue to host illegal gambling games on a consistent basis. These illegal gambling games operate via a similar operation. The group manager announces dates and times as to when games like online bingo and rippies (pull tabs) take place.
Those who are interested in playing these games will then use different payment apps to buy in to these games. They will then live stream the game and players will be able to see each other and participate in these games. The winners are announced online and their winnings are credited to their account.
These Facebook games are not high stakes games but do involve the exchange of money and hence make it illegal in Alaska as only licensed operators are allowed to host real money games.
Alaska Cracking Down On Illegal Virtual Gambling Games
These illegal games have grown so much since the lockdown that they are reportedly eating into the profits of tribes and operators that raise funds through legal and charitable gaming ventures. The state gaming manager Katrina Mitchell has said the authorities can no longer overlook these illegal Facebook games as they are diverting funds to charities and non-profit organizations in the state.
Multiple Facebook group managers have reported receiving a cease and desist order from the authorities. Some of them initially thought it was a joke or a scam letter but upon checking with the Alaska State Troppers they found that it was a genuine warning.
Mitchell says that players should stay away from these illegal Facebook games as they were also getting reports that some of the games were fixed and players were being cheated. However, some of the managers for these Facebook groups claimed that most players join groups where they know either the group manager or members that they can trust and only then start playing.
Facebook is yet to release any statement on whether they plan on cracking down from their side on these illegal streaming games.
About the Author