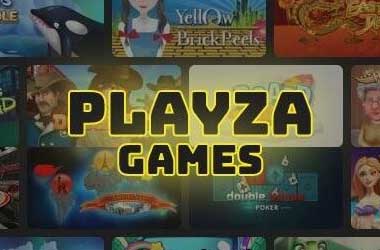 Blockchain powered online casino Playza has been launched on the Tron Network. Playza claims to offer a fair and transparent online gaming platform and accepts cryptocurrencies as payment in several jurisdictions. The platform also offers a wide range of conventional casino games. Interestingly, the platform does not require sign-ups or does not requisite any kind of forms to be filled up.
Currently, Playza is also exclusively supporting TRX, the native token of Tron blockchain, for deposits.
In the future, the platform intends to accept other cryptos, including EOS and Ether (ETH). Users can play roulette, slots and a range of well-known betting games by gaining access via TRONLink, the popular crypto wallet used by TRX holders.
By engaging with Playza, gamers can avoid third-parties as they will be their own custodian. The roll out of the decentralized gambling platform avoids the requirement for users to go through identity verification process. Interested gamers have to simply connect TRONLink, get the account funded and begin playing games.
Even though there is no in-house or native crypto (Playza) token, the platform aims to offer rewards to the proactive players using 10% of the aggregate revenue collected. The casino does not have any restrictions in the form of minimum/maximum deposits in any of the games it offers. Furthermore, all withdrawals and deposits are completed on a real-time basis.
Billy Nguyen, chief operating officer at Playza, conveyed his happiness in offering the prohibition free environment to crypto and gambling enthusiasts. Nguyen pointed out that the state-of-the-art TRONLink tech that forms the core of the platform ensures that all features are properly balanced and users can play a game straightaway by using their personal wallets.
Tron has gained a distinction as "Las Vegas on the blockchain" due to the count of gambling dApps that are hosted on it. Notably, applications such as Limitless, TronVegas and Rocket Game pave way for betting in cryptos and withdraw the winnings straight away in the digital wallet.
The roll out of Playza on Tron blockchain is a part of the larger initiative of the latter in establishing a worldwide digital content entertainment platform on its network, which facilitates scalability to a large extent. Playza's team aims to attain the complete capability of decentralized gaming and continue to transform the platform into fair, decentralized and strong for all stakeholders.
About the Author