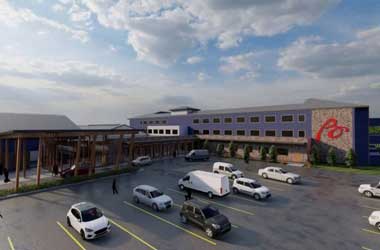 Summary
The expansion will begin in spring 2023.
New amenities and space will be offered to guests.
New employment opportunities are part of the project.
For a casino to be successful in today's market, expansion is needed. As properties grow, it offers more opportunity for guest entertainment, which leads to more visitors.
In Michigan, the Bay Mills Resort & Casino has announced plans to expand, with the project to break ground in 2023. By spring, the $65 million expansion will begin, offering new amenities and space to guests.
Adding Hotel Space and Amenities
Bay Mills plans to go big with its expansion project. Spending millions, the owner will be adding 134 guest rooms with balconies, providing even more space for overnight guests. A deli will be located on site for quick service dining and a spa with massage therapy rooms for more comfort options.
The property will be adding a pool and splash pad, perfect for guests with children. Hot tubs are also planned for the pool area. A nail salon and fitness center will be added to the amenities list along with special spaces for employees to relax while off the clock.
For the exterior, the Michigan casino will add new fishing piers for guests who enjoy outdoor activities. Gardens will be open to the public with gazebos and outdoor patios for seating spaces outside. The marina also has planned upgrades.
BMIC President Whitney Gravelle commented on the expansion by stating that the Bay Mills Indian Community has been a leader in Indian Country and the expansion will allow the community to continue grow. The goal is to become a number one destination for the Upper Peninsula.
BMRC General Manager Richard LeBlanc commented too, stating that the expansion will allow the group to meet guest needs as well as provide a one-of-a-kind experience on Lake Superior.
Major Growth Since Opening in the Late 90s
The Bay Mills Resort & Casino has grown considerably over the years since first opening in 1995. Back then, the property was just starting out and had a smaller set of employees and gaming options. Today, the casino has over 200 employees and will add more once the expansion comes to fruition.
The property offers over 600 slot machines and eight table games, plus two restaurants and a golf course. Guests can stay overnight at the casino hotel or use the RV-Park for camping. In the near future, the casino will offer sports betting via DraftKings. A retail sportsbook should open next month and offer wagering services plus live sporting events, and gaming.
The casino is owned by BMIC and located in the Upper Peninsula on Lakeshore Drive in the Brimley area.
About the Author