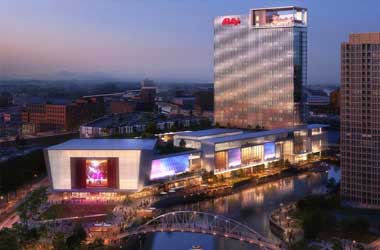 Summary
The agreement involves the Chicago & Cook County Building and Construction Trades Council.
Bally's is committed to providing good-paying jobs to the city in the construction process.
The PLA is a commitment by Bally's to embrace organized labor for its new casino.
Bally's Corporation is steadily moving forward with the creation of a Illinois casino in Chicago. Today the company announced a signing of a Multi-Project Labor Agreement. The deal was signed with the AFL-CIO Building and Construction Trades Department and the Chicago & Cook County Building & Construction Trades Council.
Details of the Agreement
The new agreement gives support to the Bally's Chicago project by the Trades Departments. The BCTC is proud to be working with Bally's on the historic event of creating the first casino for Chicago. Michael Macellaio, the CCBT president, stated that Bally's is showcasing how the company understands the importance of good-paying jobs for Chicago with the signing of the agreement.
Bally's Chairman Soo Kim stated in a press release that the PLA is a commitment to the community and organized labor. The agreement is the first step of the Chicago casino project and will help the city maintain its promise or providing funds for fire and police pensions.
With the agreement now in place, the construction process can continue to move forward. It is taking a great deal of time to get the Chicago project off the ground. The selection process was longer than expected and put off a few times before Bally's was named as the license holder and rumors of a traffic study being inaccurate. It is unclear as to just how long it will take Bally's Corporation to begin the construction process and have the casino up and running in Chicago.
More on Bally's Chicago
The new casino in Chicago is set to cost $1.7 billion to create. The property will offer casino gaming, entertainment, and hotel stays. The best of Chicago will be highlighted onsite with options for dining, sports, arts and culture on-site.
The Chicago Tribune Publishing Center is the new home for the casino, located at Chicago Avenue. Bally's plans to transform the site and create a huge economic area for the city. The casino will offer a whopping 3,400 slot games and include 170 table games.
For dining, visitors will have access to 10 food and beverage options. Overnight guests can book one of 500 guest rooms to be offered in the hotel tower. An entertainment center will offer seating for concerts and events with an exhibition center also located on-site.
With the Chicago licensing, Bally's can open a temporary casino for as many as three years while the permanent location is under construction. It is unclear if Bally's has plans to open a temporary space.
About the Author