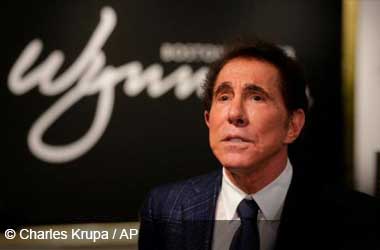 Summary
A judge dismissed the DOJ's civil suit against Steve Wynn
DOJ accused Wynn of lobbying the Trump administration on behalf of China
The US govt is not happy with the decision and disagrees with the ruling
A federal judge ruled that former US casino tycoon Steve Wynn cannot be ordered to register as an agent of China under the Foreign Agents Registration Act (FARA), effectively dismissing a civil suit filed by the U.S. Department of Justice (DOJ).
Steve Wynn Cannot Be Forced to Register under FARA
In his ruling, U.S. District Judge James Boasberg stated that the U.S. government is not authorized to require Mr. Wynn to register as an agent as any relationship between the casino mogul and the Chinese government concluded in 2017.
In May, the DOJ alleged that Mr. Wynn had acted as an agent of China. Between June 2017 and August 2017 Mr. Wynn allegedly lobbied then-President Donald Trump on behalf of the Chinese government to remove from the U.S. a Chinese businessperson wanted in China on corruption charges.
The DOJ lodged a civil suit against Mr. Wynn to compel him to register under FARA after he allegedly refused to do so despite being informed by the DOJ of his obligation on multiple occasions.
In July, the Wynn Resorts founder asked the court to dismiss the foreign agent lawsuit, saying he could not be forced to register, citing past precedent in the District of Columbia court circuit.
The judge sided with Mr. Wynn in his argument that any obligation he had to register, regardless if the allegations were true, ended by October 2017, the date at which his relationship with China ended, as acknowledged by the DOJ. The judge did not say whether or not Mr. Wynn indeed served as an agent of China.
Mr. Wynn founded Wynn Resorts Ltd, a publicly traded corporation that develops and operates high-end hotels and casinos. He resigned as the chairman and chief executive of Wynn Resorts in 2018 after being hit with sexual misconduct allegations. Wynn Resorts is the parent company of Wynn Macau Ltd, which runs two casino resorts in the Chinese special administrative region of Macau.
U.S. Govt. Disagrees with Ruling
Reacting to the judge's ruling, a DOJ spokesman said the "government respectfully disagrees" with the decision.
Meanwhile, Wynn's camp said they were delighted that the "ill-conceived lawsuit" against Mr. Wynn was thrown out. Robert Luskin and Reid Weingarten, lawyers for Mr. Wynn, reiterated that their client never acted as an agent of China and never lobbied on its behalf, contrary to claims from the DOJ.
About the Author