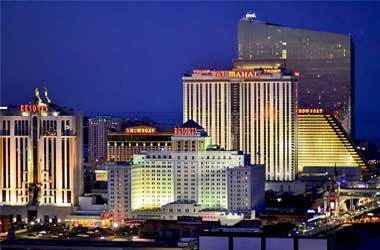 Summary
July, August and September saw more than $310m in profit for the casinos.
More than double the $151m earned in the same quarter for 2020.
The recovery of Atlantic City is steadily gaining momentum and on track for an impressive 2021.
The New Jersey Division of Gaming Enforcement recently released the gross operating profits for Atlantic City casinos for the third quarter of 2021. The casinos continue to see rapid improvement after the COVID crisis of 2020 and for the third quarter collectively earned over $310 million in revenues. July, August, and September were quite profitable, over 50% better than Q3 in 2020 and around 30% better than the same time in 2019, pre-COVID.
Individual Operator Breakdown
Gross operating profits for Atlantic City are the earnings a casino generates before interest, depreciation, taxes, and other expenses are paid. The top earner for the quarter was the Borgata, bringing in just over $57 million in earnings. This was a jump of $2.3 million from 2020.
Tropicana came in second, earning $48 million, a huge bump of over $18 million from the previous year. Hard Rock came in third earning $46 million and Harrah's was next with $44 million. Ocean Casino jumped to $37 million this quarter, which is a huge increase of over $10 million from the previous year.
Caesars saw a profit of more than $27 million and Resorts was up $16.1 million. Pulling up the rear are the Golden Nugget and Bally's with $14.3 million and $2 million in profit respectively.
Tourism is increasing once again in the region, particularly during the summer months, which helped to bring in higher quarterly results.
Online Gaming Totals
Along with the land-based totals, the online numbers were also provided. Golden Nugget Online Gaming had a profit of more than $9 million which is actually a decrease from the previous year. Caesars Interactive Entertainment New Jersey was up, with almost $5 million in profit while Resorts Digital saw a decrease in earnings to $3.8 million. The company generated $6 million the previous year.
It is expected that online gaming totals will increase once again as the temperatures change and people stay indoors more rather than going out. The summer months tend to be a slow time for online gaming as players are enjoying outdoor activities with friends and family as well as taking vacations.
It will be interesting to see the fourth quarter totals for both online and land-based gaming and if the totals continue to trend upwards or if there will be a dip. If the trend continues, the New Jersey land-based casinos are set to see a record-setting year in Atlantic City!
About the Author